Lionel Messi has hinted to his club Barcelona that he wants to leave. The star invoked a clause in his contract. This will allow the star to transfer to another team without any fee. Barcelona club is expected to argue his transfer news is not valid. In soccer history, Messi is the most outstanding player. Messi said that he wants to leave Barcelona immediately.
Over a week ago, Messi, who is 33 years of age, suffered a great humiliation when Barcelona was playing Bayern Munich in the champions' league. The club descended into internal havoc. Quique Setien, the manager of Barcelona, told some of the senior players that their services were no longer needed in the team. Some of the players informed were Messi's friend and neighbor Luis Suarez, Samuel Umtiti, Ivan Rakitic, and Arturo Vidal.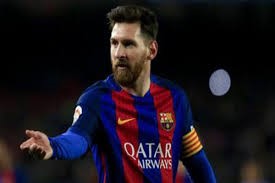 Coach of Barcelona, Ronald Koeman, spoke with Messi because he has sopped committing his future to Barcelona. Koeman had warned Messi that he wouldn't receive any special treatment. This sounded like a threat to Messi, which instigated Argentine's mind.
Messi had made up his decision regardless of the trigger through writing. After the transfer news came out, most of England's clubs have approached the Argentine star to join the English premier league. Through burofax, a recognized communication channel, he and his representative informed Barcelona that he has the intention of cancelling his contract with the club.
His representative believes that he can make his decisions unilaterally. There is a clause in the contract that allows Messi to leave his club once announcing he intends to do so before the season ends. Barcelona is expected to contest his decision. The club is also expected to argue that the contract clause expired in June when the campaign between Europe and Spanish was scheduled to come to an end.