Carlo Ancelotti is sacked by Napoli.
On 10 December 2019, Napoli sacked Carlo Ancelotti. A four-nil home victory against Genk in Napoli's final group stage match of the 2019/20 UEFA Champions League season that ensured the club advanced to the round of 16 was not enough to save his job.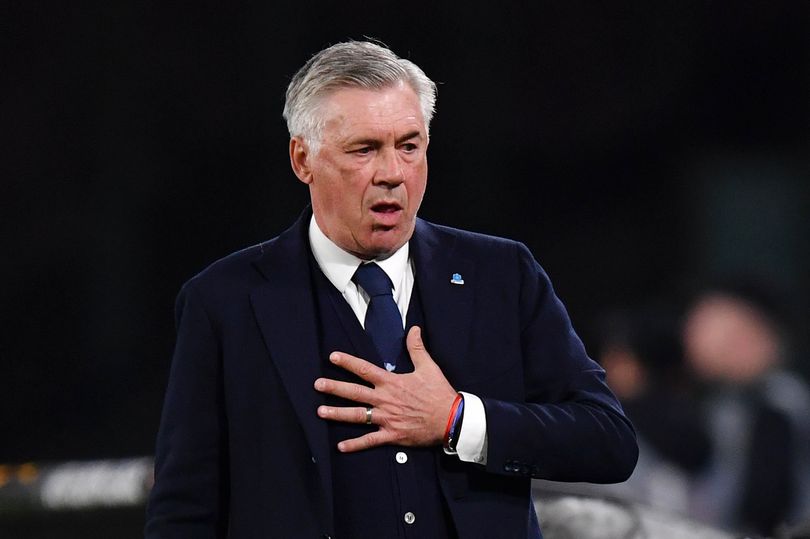 11 days later, 21st December 2019, Ancelotti had secured a new job. Everton FC appointed him as their new manager on a four and a half year deal. In his first match, Everton won 1-0 against Burnley.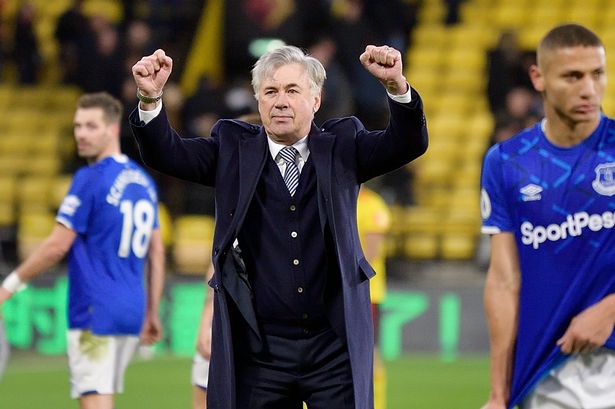 Carlo Ancelotti being sacked by Napoli a welcome news for Everton.
Barely two months after his appointment, a 3-1 win over Crystal Palace on 8th February 2020 meant only league leaders Liverpool had earned more points than Everton since the Toffees had picked up 17 points over that period. By the end of the season, they had won 30 points from 20 matches. As a result, they finished 12th on the Premier League table. Ancelotti averaged 1.58 points-per-game in that run. What does this mean? This means Everton would have picked up 60 points and finished 7th on the table if Ancelotti had led them across the entire season and maintained the points-per-game ratio. Just if!
The change in Everton's fortunes traces to the switch to Ancelotti's preferred 4-4-2 formation when off the ball. This formation transitions into a fluid 4-3-3 when they get control of the ball. Playing Dominic Calvert-Lewin and Richarlison together upfront brought the best out of them. Great man-management I would say. The pair did not play together upfront before Napoli sacked Carlo Ancelotti. However, there were issues with his midfield options. Andre Gomes, Gylfi Sigurdsson, and Tom Davies were not athletic enough and lacked the intensity to keep pace with teams that deployed a three-person midfield. The toffees ranked 13th in the Premier League for passes into the final third in the 2019/20 season.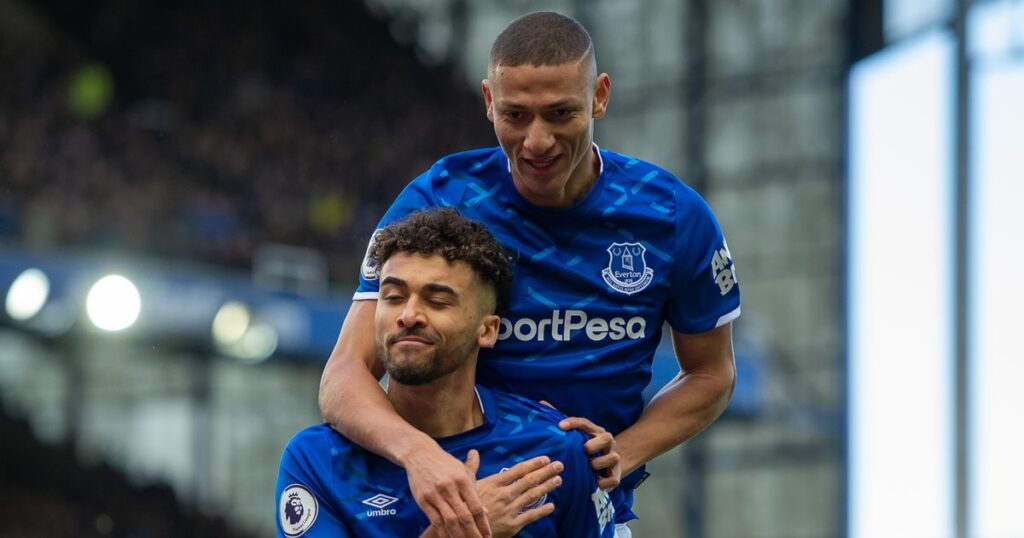 Present.
Ancelotti has overseen a revamp of Everton's midfield in the 2020 summer transfer window. They have signed a midfield trio of James Rodriguez from Real Madrid. The Colombian international was signed for a fee reported to be £12m. Moreover, they signed Allan from Napoli for £21m, and Doucoure from Watford for £25m.
Allan brings to the team excellent ball-winning capabilities. He averaged 3.51 tackles and 1.12 interceptions per 90 minutes for Napoli in the Serie A in the 2019/20 season. Doucoure is a box-to-box midfielder. He can dribble, win the ball and create chances. He created 38 chances for Watford last season. Only Gerard Deulofeu created more (44).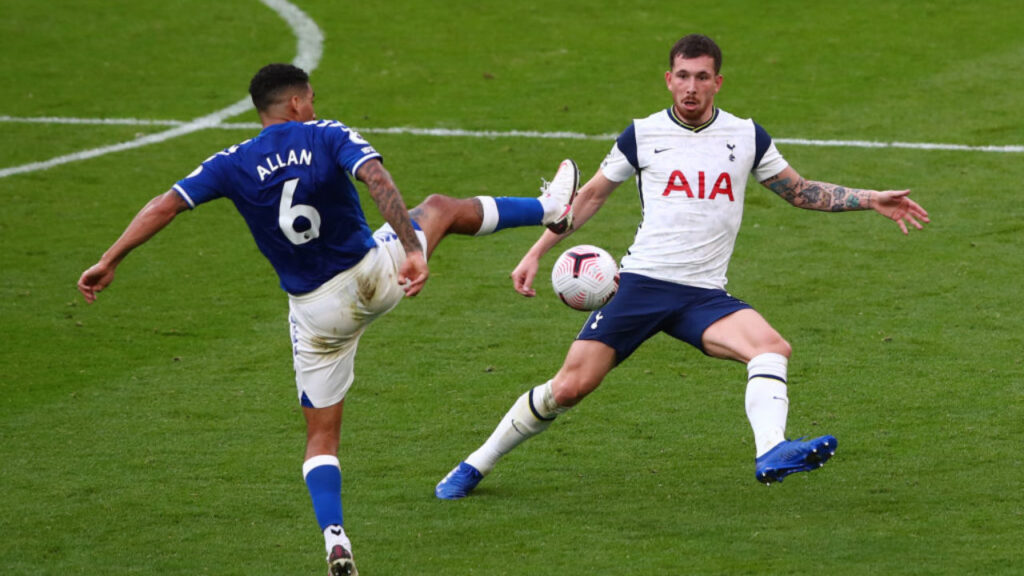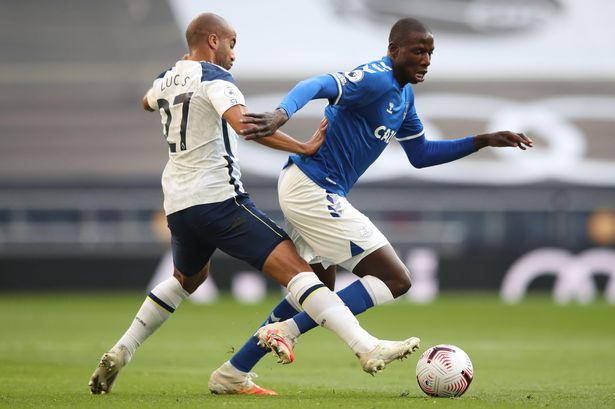 James Rodriguez is the final piece of the midfield puzzle. His most likely deployment area is behind the upfront striker pairing of Richarlison and Dominic Calvert-Lewin. Alternatively, a 4-2-3-1 formation could be used. Richarlison plays on the wing. Rodriguez plays in the middle and one of Bernard, Theo Walcott, or Iwobi on the opposite flank. In this case, Calvert-Lewin plays up front. Moreover, Allan and Doucoure would play behind Rodriguez in this scenario.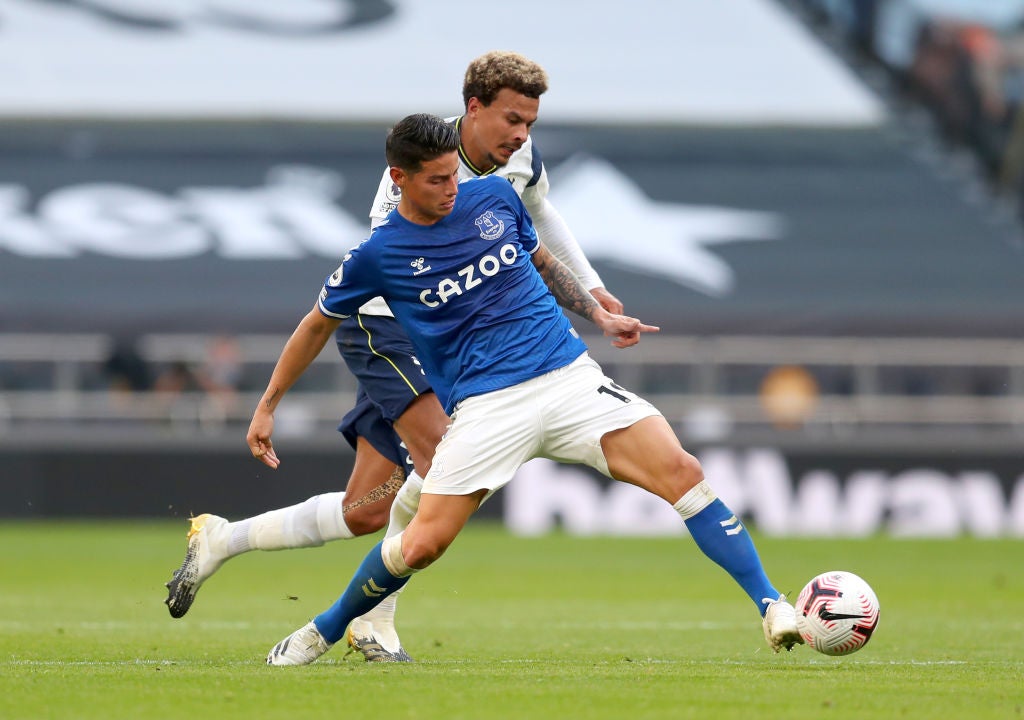 See Also.
Match Day 1.
Carlo Ancelloti opted for a 4-3-3 formation against Tottenham. Dominic Calvert-Lewin played up front. Richarlison was deployed on the left flank and James Rodriguez on the right. The midfield trio was Allan in the centre with Andre Gomes and Doucoure on either side.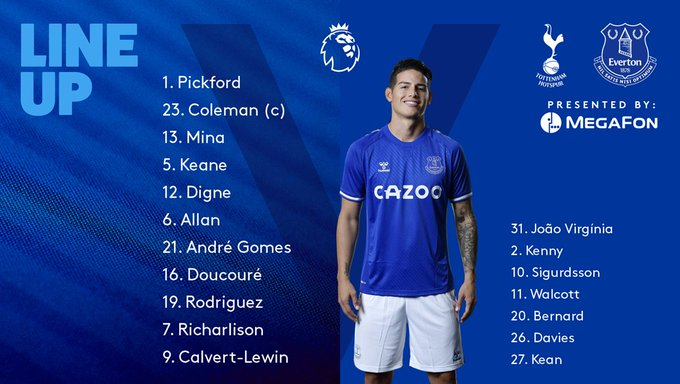 Allan and Doucoure had the expected impacts on the game, as shown by the match statistics.