Liverpool hosted Arsenal at Anfield, whereby they beat Arsenal 3 : 1. Indeed this match was an anticipated one. Following the previous successive losses by Liverpool to Arsenal, Klopp was determined to beat them. Earlier on in the week, Klopp praised Arteta for the changes he has made at Arsenal, especially in the balance of play. However, he made remarks that Arsenal would play at Anfield twice in the season this far. Firstly for the Premier League first leg, then secondly for the EFL Cup round.
The game
Arsenal opened the score sheets with a goal from Lacazette, following a defensive error by Robertson. On the other hand, In the 27th minute, Sadio Mane equalized. Salah made a shot for the goal, it was punched by the Arsenal goalkeeper, only to come in Sadio Mane's path. He tapped in the loose ball. Before the break, Trent made a nice cross that found Robertson at the far post. He was unmarked. The Scottish left-back made a nice first touch to stop the ball and sent it to the back of the net. Despite Arsenal's defensive organization, a third goal found the back of the net. Diego Jota made his debut coming on from the bench. The former Wolves' forward was subbed in for Mane. Having missed several opportunities prior, he could not just miss the next chance. He scored the third goal for The Reds, sealing their victory.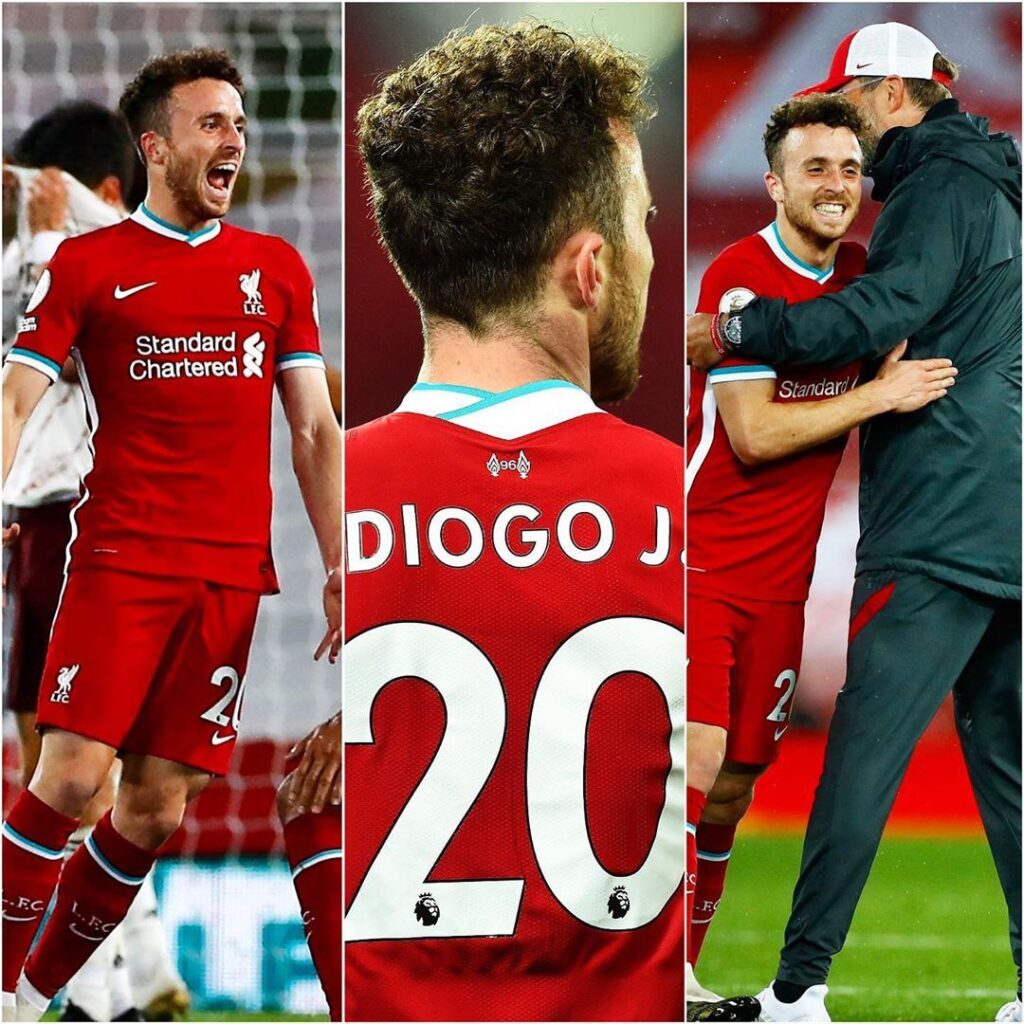 Also Read
Formation
Liverpool is currently unbeaten at Anfield in the past 3 years. It is at Anfield where they managed a comeback against a strong Barcelona side in the 18/19 Champions League. Arteta had fielded the usual back three with two midfielders in the middle of the pack, that is Elneny and Xhaka. During the first half, Arsenal lacked an attacking edge. Later on, Ceballos came in for Xhaka.
Liverpool played the usual back 4, with two attacking full-backs to increase the press. Indeed Klopp's side was pressing high up the pitch. Moreover, they were also keen to avoid suffering quick breaks. The high press ensured that Arsenal would not play comfortably from the back.
On Thursday, Liverpool host Arsenal once again for the EFL round of matches. Will Klopp extend the unbeaten run? Will Arteta suffer yet another defeat against Klopp?