Allegri, Inzaghi, and Ancellotti are great Serie A managers. They joined different clubs in the top Italian league, won accolades, and consequently getting indicted into the hall of fame. These names are always mentioned whenever Serie A greats are being discussed. Despite their massive success in Italy, none did it better than Giovanni Trapattoni. The manager had the Serie A skin on him; he understood the league uniquely. He knew the pros and cons of the league and his opponent's strengths and weaknesses. The eight Serie A titles he won were not by sheer fluke; he tirelessly and magnificently worked for them. Let us go down memory lane to uncover one of the best managerial talents in Serie A.
Early days
Born in 1939 in Milan, Italy, Giovanni started working in a local bakery. He would have doubted you if you had told him then that he would be a prominent Serie A figure. After quitting the bakery job, he ventured into the typo graphing business, working at a local printing press. He also played football with fellow Milano youngsters on the streets as a hobby.
His fate changed when one-time AC Milan striker Mario Malatesta spotted him. Watching Trapattoni playing with his friends, he noticed how naturally talented he was. Malatesta saw a Rossoneri in the young lad and organized a trial for him. The trial was successful, and AC Milan signed the young Giovanni.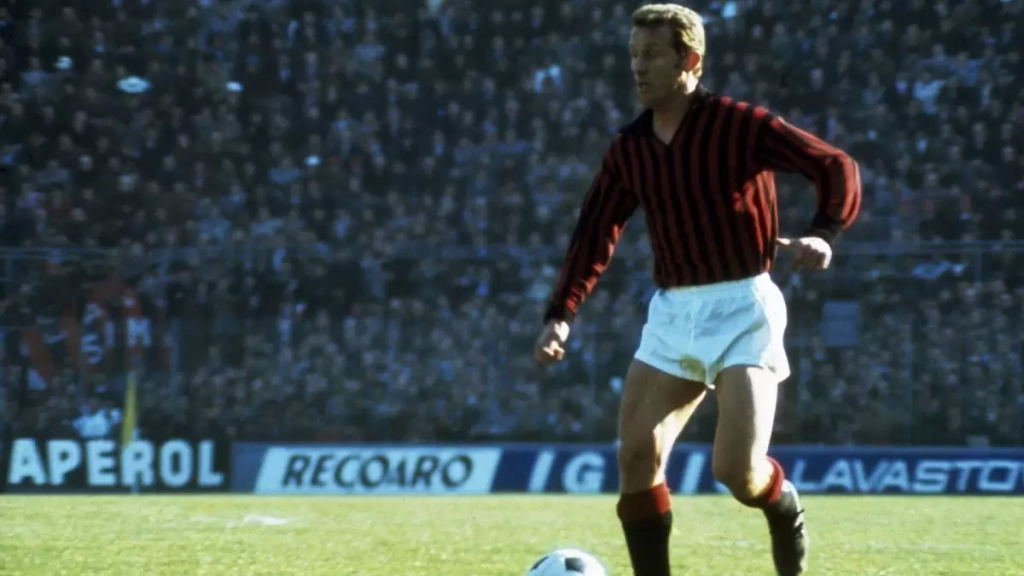 In 1958, he was given his senior debut against Como FC in the Coppa Italia—this paved way for a successful career that flourished from 1960. Trapattoni established himself as a defensive midfielder, a critical piece of the puzzle for the Milan side. He played a key role in the AC Milan 1961/62 Serie A win. He played over 300 games for AC Milan, learning patiently from his coaches. He managed two Serie A and two European Cups as his coaching career was getting shaped.
The successful stint as a manager
After calling it a day at AC Milan, Trapattoni had a brief stint managing his boyhood club as an interim manager. This was followed by the Old Lady of Turin job that made him the most successful Serie A manager. For the decade that he handled Juventus, he made himself an icon in Turin, one of the football-loving cities in Italy.
In 1976, Juventus gave him the opportunity of managing their club. Two humiliated sides were out to prove a point. Trapattoni had been humiliatingly discarded from his management job at AC Milan after failing to impress. Juventus had been dumped from the European Cup the previous season. They had also lost the Scudetto to bitter Turin rivals, Torino. A mountainous job awaited him as he aimed to redeem his reputation and Juventus's.
Taking over the job enthusiastically, Trapatonni took a short time to carve a name for himself. In 1977, he led the Old Lady to the European Cup victory creating ripples in the footballing world. He also won his first managerial Scudetto and transformed Juventus completely with only a season of coaching.
As a manager who paid key attention to detail, Trapattoni had found the perfect recipe for outshining opponents in the league. He did so with little effort and collected impressive accolades at will.
Trapattoni's influential coaching style and tactical innovations
Trapattoni was one of a kind when it came to coaching. As a player, he always executed the manager's instructions to the latter. With this, he came to understand football from a broader perspective. As a manager, he did not expect anything less from his players. He expected each of his instructions to be carefully followed with no error being repeated. He loathed error-prone players and, worse of all, selfish players. He once lashed out at two of his star players in front of the media while at Bayern for their egoistic behaviors.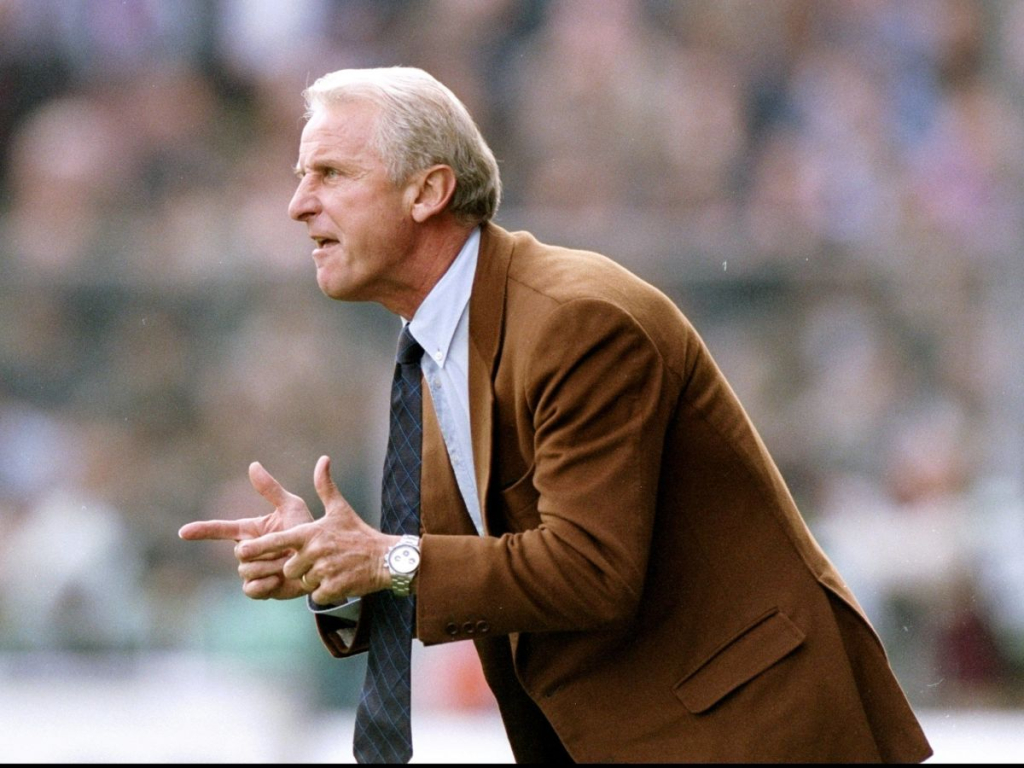 His unique coaching style combined the beautiful total football, 'Catenaccio,' and the defensive game. The manager noticed how the team played both in and out of possession. He innovated and trained his players in a type of football called 'High-Performance Soccer.' In this game, the coach focused on two possibilities, playing when having the ball and when the opponent is possessing.
When in possession, he encouraged his players to use the spaces, searching for and creating some themselves. He used several possible approaches, drawing several diagrams to discuss the several possibilities of attacks while predicting the outcomes. This helped the players to have options whether they were playing against low-blocking or high-blocking teams.
Also read:
His love for detail made him recognize defenses that would jump whenever a free kick was taken. He would advise his players to strike low shots that would find the net. He had trained Michel Platini and carved out a beast from the player. Platini played a crucial role in the Juventus team that impressed Europe massively.
Part of his detail entailed a keen look at the player's physical fitness. In most of his games, the players were man-marking their opponents well. Due to the massive movements in the game, a player was expected to be fit enough to manage 90 minutes. The physicality of his players was unmatched and a crucial reason why he was massively successful in Europe.
The successful stints abroad
He impressed his fellow citizens and fans in three other countries, Germany, Portugal, and Austria. Despite his unsuccessful first stint at Bayern Munich, he was given another shot at managing the Bavarian side. In 1996, he roared to life in the Bundesliga. With his managerial experience and skills, he led them to a Bundesliga title. With this, he wrote his name in the legendary books of Bundesliga-winning managers.
He also had another successful stint at Portuguese giants Benfica. The manager had tried his luck with the German league, winning a Bundesliga title. In 2004, he led them to the Portuguese Primera League win as he continued to make strides in Europe. His brief stint at Austria Salzburg also culminated in the Austrian league win of 2006, his last league title as a manager. In total, he won 3 league titles abroad and seven in Italy. He then tried his luck with the Ireland national team.
International management
From 2000 to 2004, the respected gaffer managed the Italy national team. He qualified for the 2002 World Cup, which was marred with controversy after their elimination from the tournament. On July 15th, 2004, he left the job, has failed to win anything significant with the Azzurri.
For five seasons, Giovanni Trapattoni managed the Republic of Ireland national team. He took over the mantle in 2008 and tried to wire the winning mentality into the team. He won the Nations Cup after beating Scotland by a goal to nil. He also managed Euro 2012 qualification before parting ways with the team in 2014 after failing to qualify for the world cup.
Trapattoni's admirable longevity and influence in football
One of the gaffer's most admirable qualities is his longevity in football. He was both a 20th-century and a 21st-century manager. Three decades in European football while winning trophies is a feat only a few have achieved. This made Giovanni admirable in the world of football all over.
His influence in the managerial scene cannot be underrated. Antonio Conte, a Premier League-winning coach, is said to have been partly influenced by Trapattoni. His managerial style partly encompassed some key aspects of Trapattoni's game.
As a charismatic manager, he made the aura of any team ooze with positivity. He enjoyed his game and goals with his technical bench and players. Sometimes, he resigned when he realized he was creating more harm than good for the team. He was a manager who respected his job and valued the working ethics of his players. 3-time Balon d'Or winner, Platini was a Trapattoni student who massively benefitted from his management style.
Giovanni's multilingual communicator
During his time with the Irish national team, the manager did the unseen by hiring a multilingual translator. Manuela Spinelli helped Giovanni to translate from Italian to English as she better understood the two languages. She particularly helped him spell out his vision for the Irish National Team and was a key figure in most of his interviews.
Although he has gone quiet from the busy football world, Trappatoni has not been given the credit he deserves. As the most successful Serie A coach ever, he needs to be lauded for his great management skills. Managing a three-time Balon d'Or winner is proof of how much quality he had as a manager. Before his record gets broken, Trapattoni deserves his flowers as the greatest Italian Serie A manager.