He has given us unforgettable moments over the years, stunning goals, hilarious quotes, controversial pieces, and now, Zlatan Ibrahimovic calls it a day. On June 4th, the Swedish attacking icon took to the stadium to announce his retirement from professional football. This comes at the back of a stellar career spanning more than two decades and decorated with extraordinary performances and results. After AC Milan's win against Verona, Ibrahimovic took hold of the opportunity to give his farewell speech to the fans.
Zlatan's farewell address
"I have so many memories and lived so many emotions in here. The first time I arrived here, you gave me happiness. The second time love. The time has come to say goodbye to football, but not to you," he told the Milan fans. "I have too many emotions that are passing through me. See you around if you're lucky. Forza Milan, and goodbye." He cut an emotional figure while addressing the Milan fans who struggled to hold back their tears. It was a sightly scene how the Milan fans serenaded him and an upstanding moment to receive a guard of honor from his Milan teammates.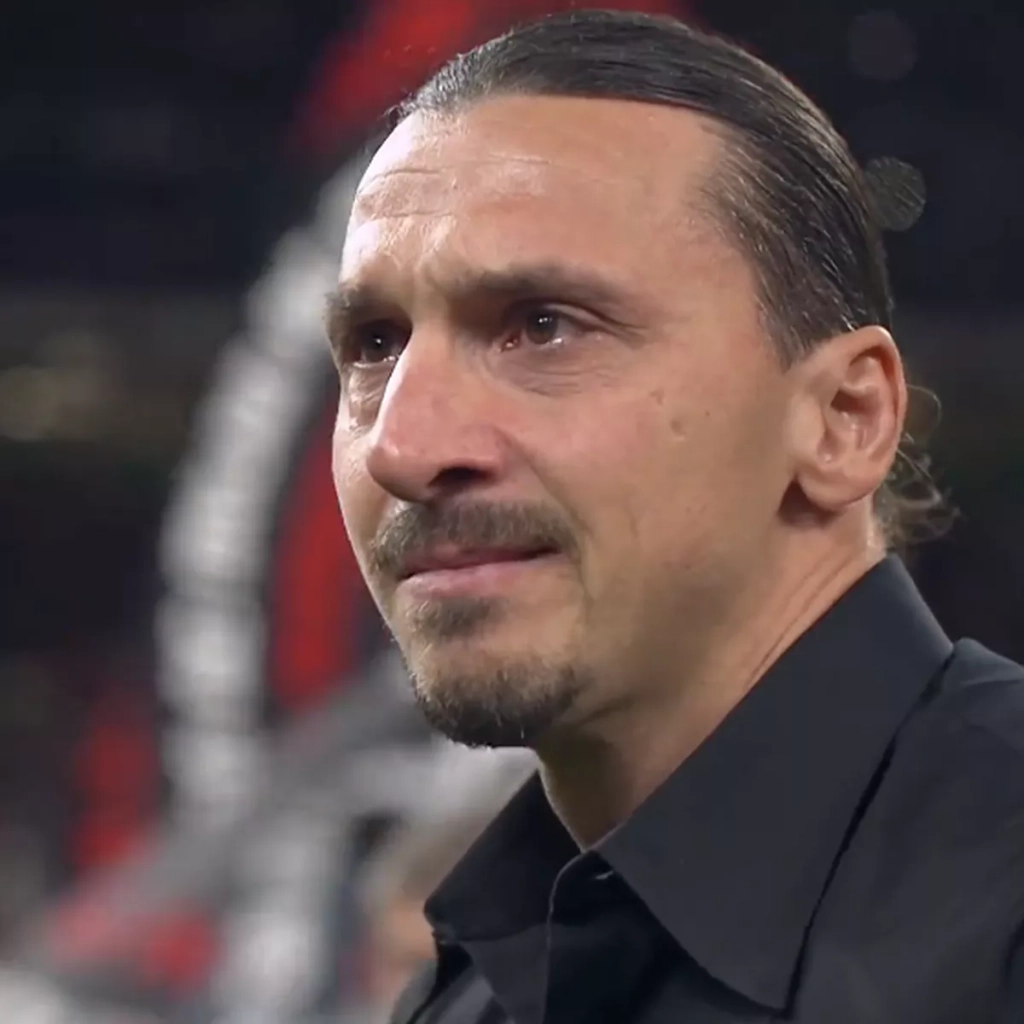 A god amongst gods
His retirement succeeds a glittering career that has seen him play for top European clubs, including Barcelona, Paris Saint-German, Manchester United, and AC Milan. Throughout this period, the 41-year-old managed to shatter a number of records and win an impressive number of titles. He has played alongside footballing greats such as Lionel Messi, Ronaldinho, Cristiano Ronaldo, Andrea Pirlo, and Thierry Henry, just to name a few. If paragons are to be made of outstanding journeys in football, then Zlatan's sits on top with some of the best. Every good thing must surely come to an end, and even for a 41-year-old Ibrahimovich, this end was unexpected and funnily 'too early' for many. Regardless, a good dancer must know when to leave the stage, and Zlatan has chosen an ideal period to do just so.
Speaking to Sky Sports News in the post-match conference, "I have to accept it's over" were Zlatan's final words as he expressed disappointment of not being able to play on this special day. A calf injury that he picked up in Milan's warm-up for their match against Leece prevented him from having his final dance. This, however, did not prevent the lion from having his final roar. "See you around, if you're lucky…" was another one of his comically expressed comments as he addressed the fans. It is these comments that have differentiated him from other characters in the game. The curtains have now lowered for this prodigious footballing character, and all that is left is to reflect on his terrific journey.
The journey: from Malmo to AC Milan
His career set off in his native home in Sweden, where he played for Malmo before joining Ajax at the age of 19 in 2001. His early days could not have been any better, winning the Eredivisie title with the Dutch outfit in his first season. This season is well documented by his extraordinary slaloming goal in 2004 against NAC Breda.
His impressive performances for Ajax and then Sweden in the 2004 Euros awarded him a ticket to join Italian behemoths Juventus FC. As if another fairy story, Zlatan ended his first season topping the Serie A charts on the number of goals scored. However, due to the Old Lady's involvement in the Calciopoli match-fixing scandal, he could not extend his stay, so he left.
He would later join Inter Milan, guiding the Nerazzurri to three league titles and two Suppercoppa Italianas. This outstanding progression laid the foundation for him to make a high-profile move to Barcelona in 2009. However, following publicized reports of a fall-out with Pep Guardiola, Ibrahimovich's spell with the Catalans came to an abrupt end. Notably, he was crucial for Barcelona during his time there, helping them obtain league success.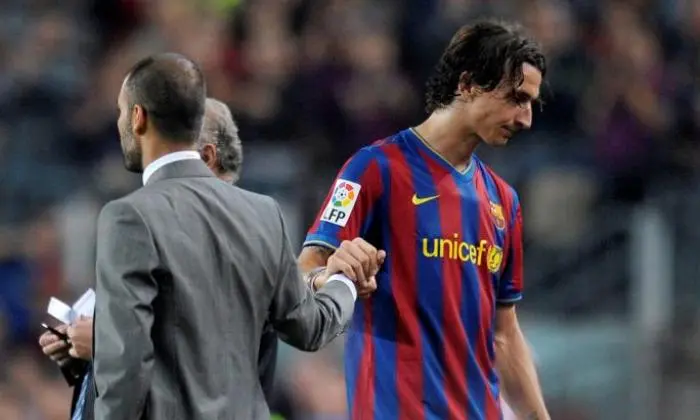 In the 2010/11 season, Ibrahimovic was back in Italy, but this time playing for Inter's rivals AC Milan. The prolific forward managed to secure yet another league title and the Suppercoppa Italiana. Then following the Qatari take-over of PSG in 2012, he saw the opportunity to join the French giants and managed to win four straight Ligue 1 titles during his time there.
Also read:
The Swedish striker also did not forgo the opportunity to play in England, as he spent two successful years representing Manchester United. In his first season at the club, he won the Europa League and the League Cup, scoring 28 goals during this campaign. Due to unfortunate knee ligament damage towards the conclusion of the 2016-17 season, Zlatan's progression at United was dealt an inconclusive end. Zlatan felt he couldn't give his best self and told Mourinho, "If you want me to play, I'm playing, but I do not want to disappoint you. I can not give you what I can usually give you." Thereafter, he left on a free transfer to the MLS with his partner, Helena Seger, playing an influential role in his exodus there.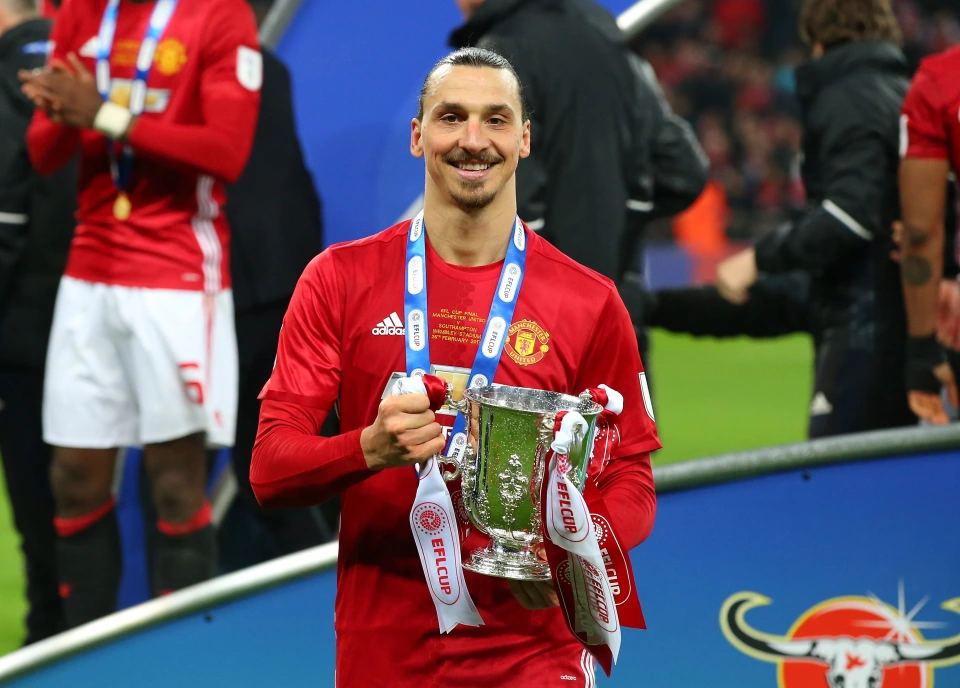 His stint with MLS club LA Galaxy wasn't the most glamorous one, given the lack of silverware to accompany his already-stellar career. That notwithstanding, he made an instant impact scoring a stunner from 35 yards out for his first goal.
The final four years of his career were savored at AC Milan, guiding them to another Scudetto title in the 2021/22 season. This was their first in 11 years, and this underscores Zlatan's importance in securing this achievement.
Individual achievements
There is a busload of awards to associate with this illustrious figure. Zlatan. He won the Puskas award for his magnificent overhead kick in 2012 during a friendly match against England.
Ibrahimovich also has Player of the Year awards, winning three each in both the Ligue 1 and Serie A. Additionally, he is indicted in PSG's and Milan's Hall of Fame.
He also secured 122 caps for his country and scored 62 goals for them. Perhaps the one thing missing in Ibrahimović's locker is a Champions League winner's medal. Still, that alone can't take away from the outstanding achievements he amassed during his playing years.
The great maverick
It is incomplete to outline Zlatan's footballing achievements without mentioning the independent-minded personality that peculiarly differentiated him from the rest. Ibrahimovic is known for a decent number of controversial statements that are an equal mix of contentious and hilarious. In his early playing years at 17, he turned down the opportunity to go on trials with Arsenal, feeling such was beneath him.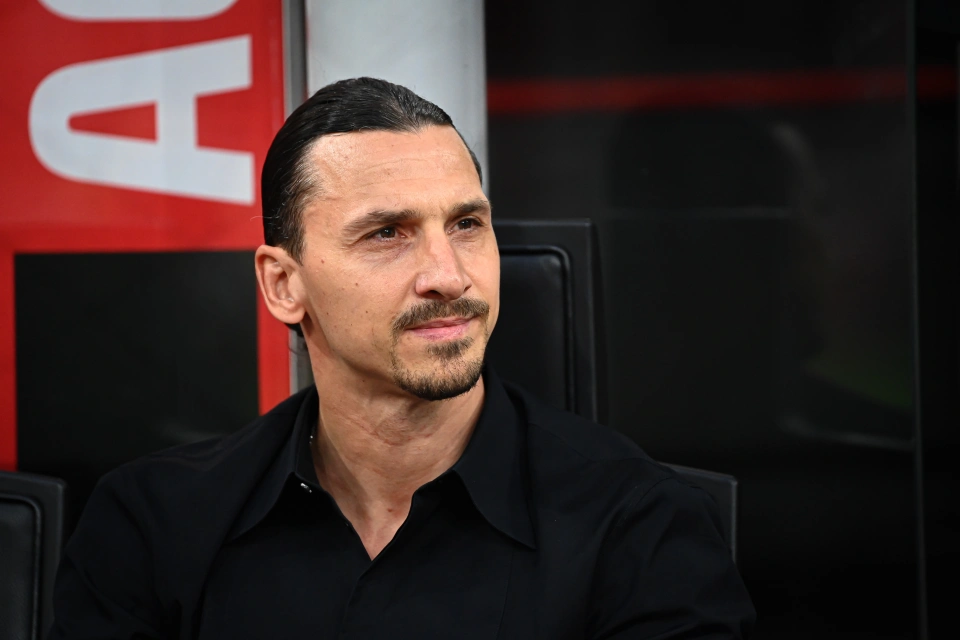 His iconic words in this situation were, "Zlatan doesn't do auditions." After humiliating Steven Henchoz in a match against Liverpool, Ibrahimovic said, "First, I went left; he did too. Then I went right, and he did too. Then I went left again, and he went to buy a hot dog." You can't help but smile at some of these comments, with most actually making him likable.
Curtains close down
As he said while leaving PSG, Zlatan's words, "I came like a king, left like a legend," are nothing short of an accurate description of his divine footballing career. Zlatan turns his back to depart the footballing arena, and we can only utter words of gratitude with a bold mask of sheer admiration all over our faces. He has adorned this sport with some of the most beautiful glimpses anyone could ever imagine. As is always the case, every good thing must surely come to an end, and for Zlatan, this is the end. While we wipe those tears, we now cannot escape the reality that the lion has made its last roar.