Despite falling short of the title race this season, asserting that Arsenal bottled the season's most prized award is unfair. No one could have pictured Arsenal at the beginning of the campaign going toe-to-toe with the juggernauts in Manchester City. Mikel Arteta himself stated that the objective this year was to qualify for the Champions League, which was achieved with unprecedented ease. They then went further ahead to put themselves in a potent position to run away with the premier league title, which ended up not being the case. The mood throughout the league reverberated with Arsenal's admiration as many strongly felt this was their season. And surely, they had the wherewithal in their sleeves needed to recapture a mood not felt in these parts for many years.
Playing scintillating football and picking up points against tough opposition was the highlight of Arsenal's tremendous improvement. The character to match opponents they struggled against in the past showed how significantly this team evolved. Away matches did not feel unfamiliar anymore. Mikel Arteta's men showed the willpower to match into hostile grounds and drive back home with victory. They had something spectacular in store, and even the neutrals acknowledged that. If one was not a passionate Arsenal rival, then they were silently rooting for this team to clinch the top spot. That is just how amazing Arsenal were this season. Every passing game was a step towards the ultimate prize until the business end of the season when things started crumbling for this young, vibrant team.
Missed opportunities and shattered title hopes
Drawing their matches 2-2 against Liverpool and West Ham from a winning position was the onset of Arsenal's tribulations leading to this disappointing end. Coupling that with another dispiriting 3-3 draw against Southampton meant Arsenal were running out of ways to steady their sinking ship. In such poor form, it was a massive hurdle to go away against City and walk out with three points. This match could have waited a little longer, but it was so imminent to the Gunners' liking. And yet another test that the Gunners awfully failed, losing 4-1 at the Etihad, with an imperious performance from the hosts.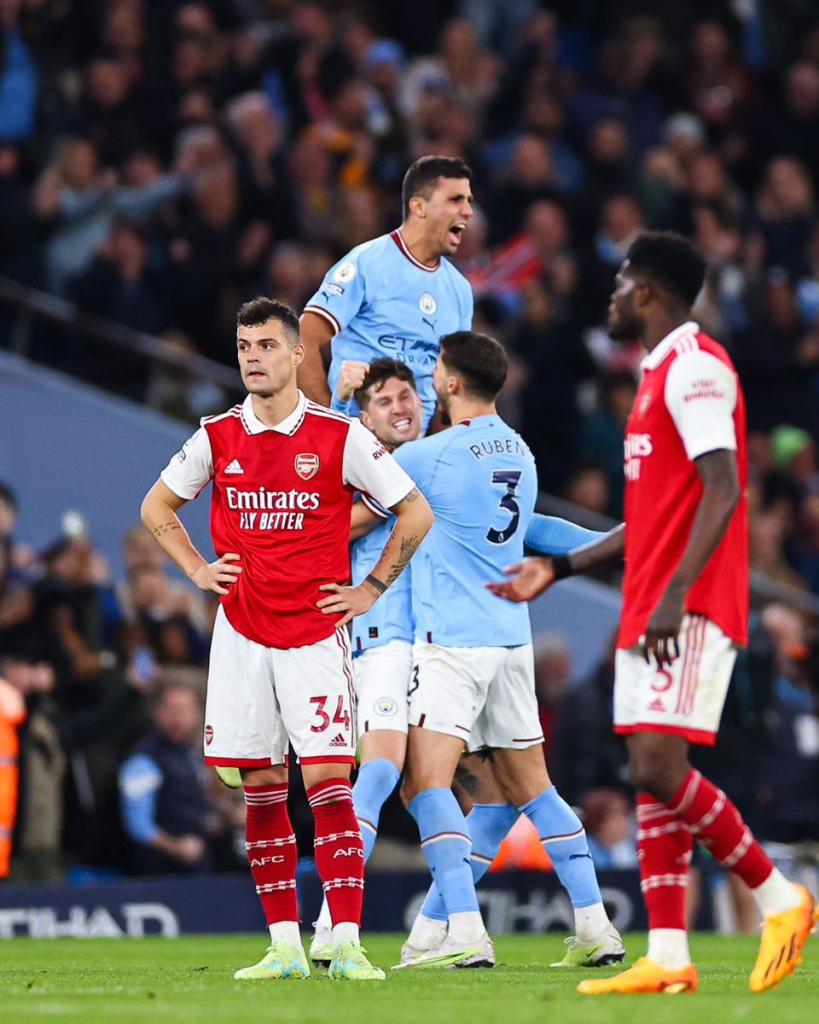 At this point, the league was no longer in Arsenal's hands, relinquishing it to a much more experienced City outfit that have seen it through four times in the last five years. All they were left to do was to play catch up, which was an almost impossible mission against a perfect City team. A later defeat to Brighton at home after a hard-fought victory against Newcastle served the final punch to Arsenal's title hopes. The end finally arrived for Mikel Arteta and his men, leaving them only with a Champions League qualification that they would feel doesn't sufficiently reflect their determination this campaign.
Expectations, criticism, and the lack of experience
Looking back at the journey Arsenal have had this season, it is only fair to applaud Mikel Arteta and his men for giving us quite the title race that wouldn't possibly exist since the other teams failed to turn up to City's level. The entire league put significant expectations on this young Arsenal squad to go on and win the title, and maybe that was justified, given the standard this team set for itself. However, the public criticism Arsenal has received for failing to get over the line bears no justification.
You may also like:
Experience and squad depth play a significant role towards the closing end of a season, which Arsenal sorely lacked. Saliba's injury dug a deep hole in the team, unbalancing the entire structure leading to problems in multiple phases of play. Not to mention that the experienced players in the squad only accounted for a tiny percentage of the entire team, and this in itself was a huge defining factor.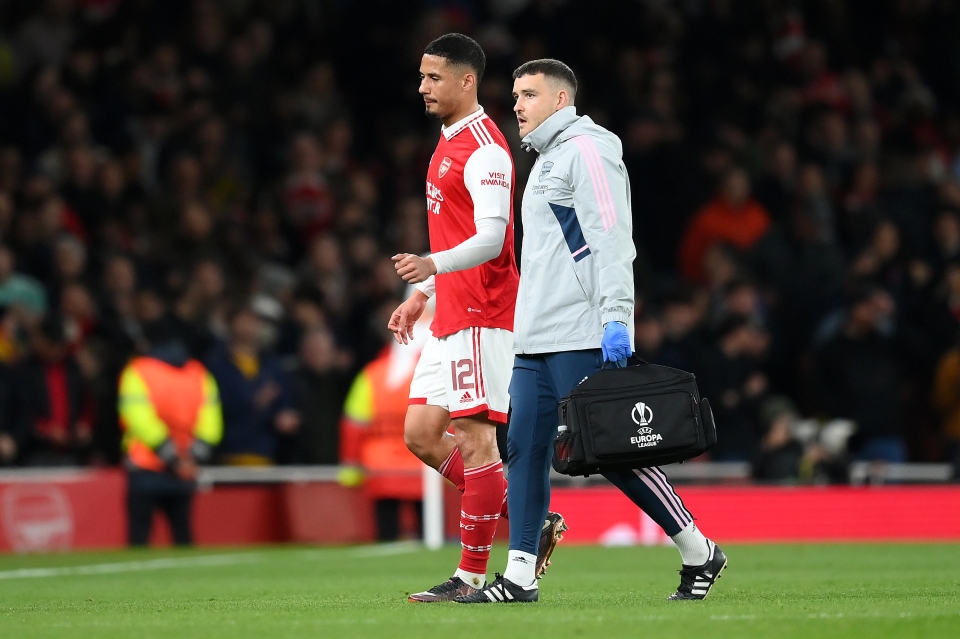 Manchester City, for years, have had the luxury of bringing in experienced players like Gundogan to get the job done. This doesn't imply that such players come in for inexperienced players, no. It rather shows how strong the entire squad is, flooded with experience all over, that any player would come in and positively influence proceedings. Arsenal, on the other hand, fell short on these fronts, which contributed to their eventual disappointment.
What next for Arsenal?
These Arsenal players will learn a lot from this title race. Having already locked their spot in the Champions League train, the team will surely activate another level of improvement. Second position will gut the players, and this feeling will boil in their stomachs throughout the preseason period. Just as they bounced back from last year's disappointment of missing out on the top 4, Arteta's men now have the impetus to overwrite this year's wrongs.
A majority of these players evidently improved compared to how they were last season. Saka, for example, unlocked a different level in his game, getting shouts for the best right winger in the league this season. Not to mention players like Odegaard who activated a different layer in their play to propel Mikel in a way he didn't anticipate. Aaron Ramsdale ranks top with some of Arsenal's best players this season, and committing his future to the club is a massive boost. In short, most of these players have incredible potential, and no one knows where their ceiling is situated. If they could improve as they did this season, who is to say that they wouldn't do the same again next season? They have the right manager and platform to hit their peak and they will surely do so in due time.
That notwithstanding, the club plans to bring in new faces this summer, with big names such as Declan Rice, Moises Caicedo, and Joao Cancelo already being linked with the club. If Arsenal brings in all these players, they would be ideal starters to help with another title charge, but only more assured. If Mikel Arteta manages to 'nail' the transfer window, then Arsenal will have the right resources to compete for the title again next season.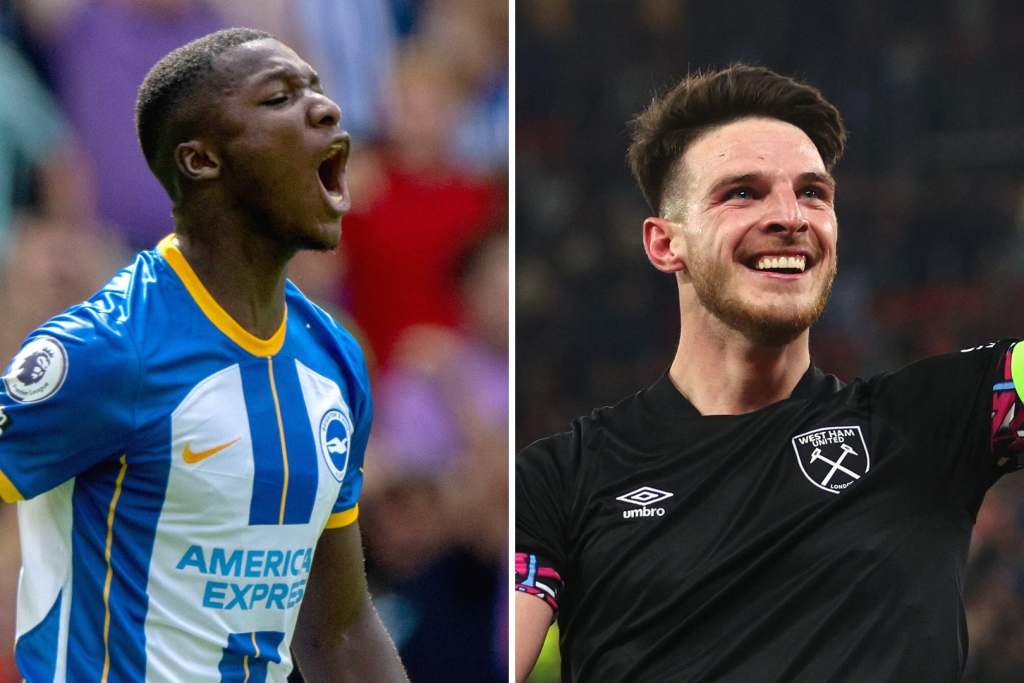 A promising future ahead
One thing remains clear; however, we cannot rule Arsenal out from contending for the title again. Game after game this season, they showed the arrogance to impose themselves on their opponents. They were winning matches and doing so in a convincing manner. They lost the title towards the end because they lost their heads with a powerful City roaring at their backs. This fact at least gives them something to address next season. Mikel has an entire three months to work on this issue, and you can back him to do so effectively. Arsenal will be back again, and only God knows how dangerous they will be this time. For Arsenal fans, it is a mouthwatering prospect to live for and dream of.