Prior to his sacking, Sean Dyche was the longest-serving manager in the current version of the Premier League. He had been at the helm of The Clarets since his managerial appointment in October 2012 and, since then, Sean Dyche has guided Burnley Football Lancashire Club to two promotions to the top flight of English football in three seasons. First, in the 2013-14 season following a four-year absence from the Premier League, and then in the 2015-16 season after being relegated back to the championship during the previous season.
Despite the fact that he had a budget on average of seven million pounds per summer to spend on, the former Nottingham Forest player managed to make Burnley a mainstay of the biggest league in the world where most clubs are spending fortunes on players to compete every year and many of them got relegated in the process. There was even a season where The Clarets managed to qualify to the UEFA Europa League, which might be one of the most impressive feats by any club in English football in the last two decades.
Sean Dyche did all of this while becoming a bit of a fan favorite amongst Premier League fans. His gruff tone of voice, somewhat rough demeanor and surprisingly entertaining sense of humor, complemented by Burnley's unorthodox way of playing football, made him a very endearing and beloved figure in English, which was a huge shame when he got sacked and even non-Burnley fans lamented. But there is much to appreciate from Dyche's tenure at Turf Moor.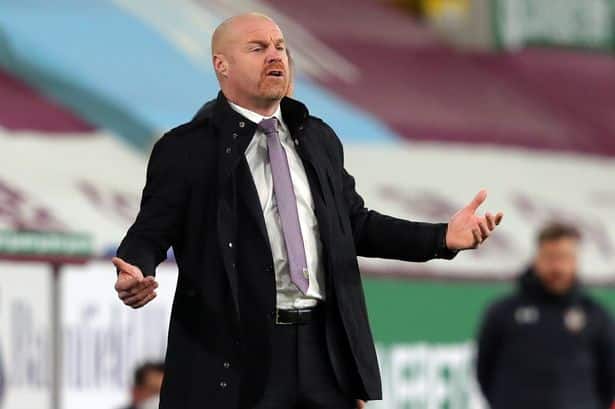 So, what has been the key to his eight-year reign at Burnley? How has he managed to keep The Clarets established in the top flight? Well, that is a word Sean Dyche is not fond of.
Established is a dangerous word for me. It could imply a modicum of complacency.

Sean Dyche
Therefore, we look at the tactics and playing styles favored by the experienced manager. 
Sean Dyche-tactical analysis.
Season in and season out, Dyche's Burnley were touted as the favorites for relegation. Yet despite an average, "championship-level" squad, Dyche steered them clear of the drop relegation zone time and time again, much to everybody's surprise in many different seasons. This is something that highlighted Dyche's understanding of his squad and his motivation skills, which allowed him to push them back to their best when things got difficult.
Since their last promotion back to the Premier League in 2016, Burnley managed a seven-place finish, with which comes European football in the Europa League. All this while employing a style of play some consider unexciting and anti-football, which was often compared to the old ways of English football: a 4-4-2 formation, traditional wingers, two target men up top and a lot of emphasis on physical presence when it came to the work without the ball.
And you know what? For a long time… it worked for Dyche and The Clarets in the most demanding football league in the entire world, which is saying a lot when you consider the amount of money that is thrown around in the Premier League these days.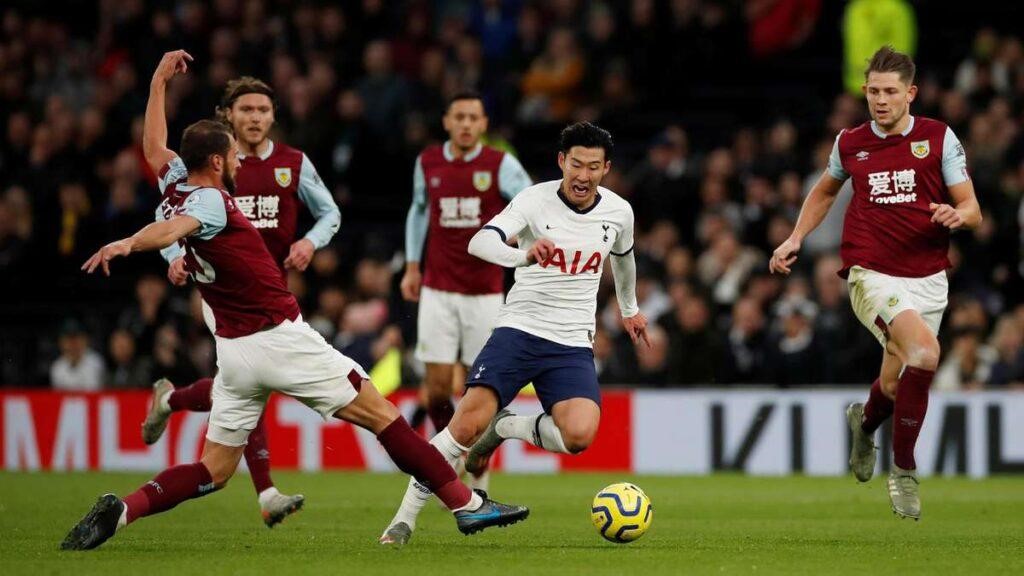 Burnley has long been considered the favorite on the way down from the League. Despite a relatively high level of competition, Dyche managed to keep the first-team football clear at the lower levels. Burnley managed seventh place after finishing sixth place in the Europa League in 2016. It uses a play style regarded as inescapable and hostile to football by many.
As manager of Burnley FC, Sean Dyche has earned a reputation for his effective tactical approach. Known for his 4-4-2 formation and dedicated use of set pieces, Dyche's teams can make the most out of limited resources and compete against more highly favored opponents. With relentless pressing and aggression on defense and offense, Dyche's focus on creating and exploiting space allows his teams to hold their own in matches despite being at a disadvantage.
A part of his success was understanding the limitations of his squad. A lot of managers in teams fighting for relegation tend to aspire to a much more appealing and forward-thinking style of football, but the key when it comes to Dyche was that he knew that was borderline suicidal and decided to make Burnley tough to play against. This was a key element in the culture that he developed at Turf Moor and the vast majority of his players bought into his methods, which is shown in the way that they would always run and hard to make sure that they got the ball back or to protect their lead.
This is an element of Dyche's man-management that is often underrated, but is so important to understand the way he performs as a manager and why his Burnley side managed to stay for so long in the English Premier League when a lot of people thought they were going to get relegated. It is also key to understand the implementation of his tactics–if the players didn't buy into his methods, then his tactics wouldn't have had the impact that the manager desired.
His commitment to physicality and fitness helps support this strategy, allowing his players to maintain their intensity throughout the game. Overall, Dyche's unique tactics prove that even with a smaller budget, success is still achievable in the competitive world of professional football.
Also read.
Sean Dyche playing style
1. System of Play: 4-4-2:
Sean Dyche sets up his team in a 4-4-2 formation. The players remain compact, sit back and defend in numbers. The team's attack play comes from long balls and set pieces. Having possession of the ball is not a priority and has become of the core elements of his team, especially when it came to the likes of the Big Six clubs, such as Manchester City, Liverpool, Manchester United and others. Dyche instructs his players to defend narrowly and keep the team's shape compact. The two forwards keep away from the rest of the young outfield players.
Very few teams in the world play the same formation in every game. Due to many unique events last season (2021/22), teams like Wolves and Sheffield United had to modify their typical operating procedures. The league's most dependable configuration, though, has been Burnley's 4-4-2, which they utilized in all of their twenty-five games. It might be claimed that the formation occasionally resembled a 4-4-1-1 with Chris Wood positioned high and Jay Rodriguez or Ashley Barnes dropping lower, but compared to Burnley's prior league seasons under Dyche, this one, the 4-4-2, has perhaps been more reliable.
Barnes and Rodriguez line up alongside the big guy, while Jeff Hendrick might have previously played a more natural number ten position in support of the striker. As we shall cover in this article, Burnley can benefit from the 4-4-2 system in several ways regarding their playing style. As Sean Dyche keeps his team small, let's start with the guys who make up its system and style.
When one of Dyche's men misses out against Burnley, the team doesn't seem the same. With that, Manchester City won 5-0 in a game Nick Pope could not play. Matthew Lowton at right back and Charlie Taylor, who was this time around more solidly displaced Erik Pieters from the starting lineup; both had successful seasons. Pieters, who still had a respectable amount of minutes and games remaining, had occasionally played as a left midfielder to allow for more defensive consistency in front of the back four.
One of Burnley's main issues in 2020–21 was their goalscoring, which slowed their upward movement away from the bottom of the table. Wood was the team's leading scorer last season with 14 goals, or 0.44 goals per game, compared to this season's 0.2 goals per game. The team has only scored eighteen or 0.72 goals per game in its twenty-five games. They performed substantially better the previous year, with goals per game ratio of 1.13. Therefore, this is the precise point at which we start our tactical analysis. Dyche banked more on his defense than on anything else on his team. The team continually survived in the Premier League by winning a number of games by a goal or 2.
It is safe to say that defense is one of the key attributes of Sean Dyche as a manager and one that he prioritized heavily at Burnley, mainly due to the fact that he knew the squad he was working with. He knew that he couldn't win every game with these players, so he decided to make them hard to score against and that was one of the key elements that made Burnley such a difficult rival, which was Dyche's top goal for survival.
It might sound cynical or not very exciting from a neutral's point of view, but the reality is that this approach allowed Burnley to stay in the most competitive league in the world with a shoestring budget, which goes to show the importance of knowing the tools at your disposal and knowing how to implement with the right tactical setup, which was Dyche's running theme for many seasons.
Football is an entertainment, yes, but is also heavily results-based and some managers have to prioritize the latter. Sean Dyche did and it paid dividends for a long time for him.
2. Long-ball passing:
Burnley had completed more long passes per game in seasons (2020-2021) than any other club in the Premier League, which is a clear sign of what their strategy for success was during Dyche's tenure as their manager. They wanted to play long and had no qualms with that approach–in fact, it could be argued that they favored it.
As part of their offensive, they deliberately try to move up the field rapidly, make good use of their aerial skills, and play the kind of game that Jose Mourinho would undoubtedly dismiss as being from the 1960s. Burnley's distinct style of play and Sean Dyche's overall opposition to modern trends, even though that may be harsh, make them somewhat of an outlier in the Premier League. Many clubs in Spain and Germany continue to favor the game's long ball and aerial dominance (Eibar, Osasuna and Getafe in La Liga, Freiburg and Mainz in the Bundesliga, among many other examples). However, no other Premier League side uses these strategies to the same degree as Burnley.
Although it's less deliberate, Newcastle, West Brom, and Sheffield United also have terrible ball control, but they usually have had better quality players and added some more modern tactics to balance everything out, which is worth taking into account when making analysis of this ilk. No one really played this game the way Burnley did during all those years in the Premier League.
In the 20-21 Premier League season, 10 gameweeks in, with 9.1 completed long balls per game, Nick Pope had the most long ball passes in the League among players with five or more appearances. The second highest was Ashley Westwood, who averaged 4.1 per game and shows that many of these passes originate from midfield locations. In direct opposition to that, Tarkowski and Mee rank second and third, with 3.6 points scored per game, respectively. Despite being a bit of an anomaly in the team due to his obvious personal qualities, Dwight McNeil still completes 1.7 long passes per game. Forwards are recruited into the club with their aerial presence at the forefront, while midfielders and defenders are expressly recruited into the club with this talent in mind.
Burnley had the most headed passes in the League, which indicates that they frequently knock down long balls to their teammates. The difference between that number and Southampton, the next top team in that category, is about one hundred. It's also understandable (yet rather paradoxical) that no other team had attempted fewer right-footed passes, given their reliance on the head. They make more high passes than their next-highest rival, Southampton, who also makes a lot of high-risk passes, by a margin of more than 400.
They continued to make good use of the wide areas and made a lot of crosses (nineteen (19) per game) relative to their possession, many of which came from corners. Westwood and McNeil, two of the more skilled crossers, may provide those crosses, and the fullbacks frequently move into position to send the ball into the box. As we've already noted, Burnley's reliance on this strategy has almost reached an unhealthy level, and it hadn't helped them generate opportunities this season as much as they would have wanted. The ability of Jordan Pickford to play out from the back means that Nick Pope does not fit into Gareth Southgate's plans to the same extent as Pickford does. Pope never tries to do that for Burnley, which is likely the only reason Southgate has stuck with Pickford for the England national team.
3. Defensive Solidity:
Burnley hasn't had much success attacking the ball, but they haven't had much trouble defending. In twenty-five games this season (2020-2021), the Clarets have only given up thirty goals, and Pope has given up just twenty-five goals in twenty-four games. Yes, they did concede five goals against Manchester City in the one game they played without Pope.
Burnley frequently defends with all eleven players on the field, at the very least eight men plus the goalkeeper. The Clarets stick to their obstinate 4-4-2 formation while shifting and sliding in their two banks of four. They are yet to give up a goal from a counterattack, claims WhoScored? This indicates that Burnley attacks very cautiously, making sure to line up with adequate numbers in defense. It's more like they lump it before they have time to send a disadvantaged number of players forward than exactly counter-pressing. But in addition to their effective assault, they also have a strong defense, which helps them resist counterattacks. Burnley is firm and stable in their two banks of four, rarely rushing into challenges without reason, and very patient in their pursuit of the ball.
The opposition is forced into long passes that Burnley is well-positioned to win against as pressure grows on them due to their failure to get past Dyche's side. It's interesting to note that, 5 gameweeks in, the Clarets rank second in the 2022 League for long balls against per game while simultaneously having the longest balls completed each game. This is a result of their staunch defensive positioning, which frequently compels their adversaries to go long.
One of the key aspects of football is pushing your rival to make mistakes–it could even be argued that the team that makes the less mistakes is always the one that is going to win. In that regard, Sean Dyche has always been willing to push his rivals to make mistakes and lead them to his "traps" where they play long, which adjusts quite well to Burnley's defensive approach, thus balancing the game to The Clarets' favor.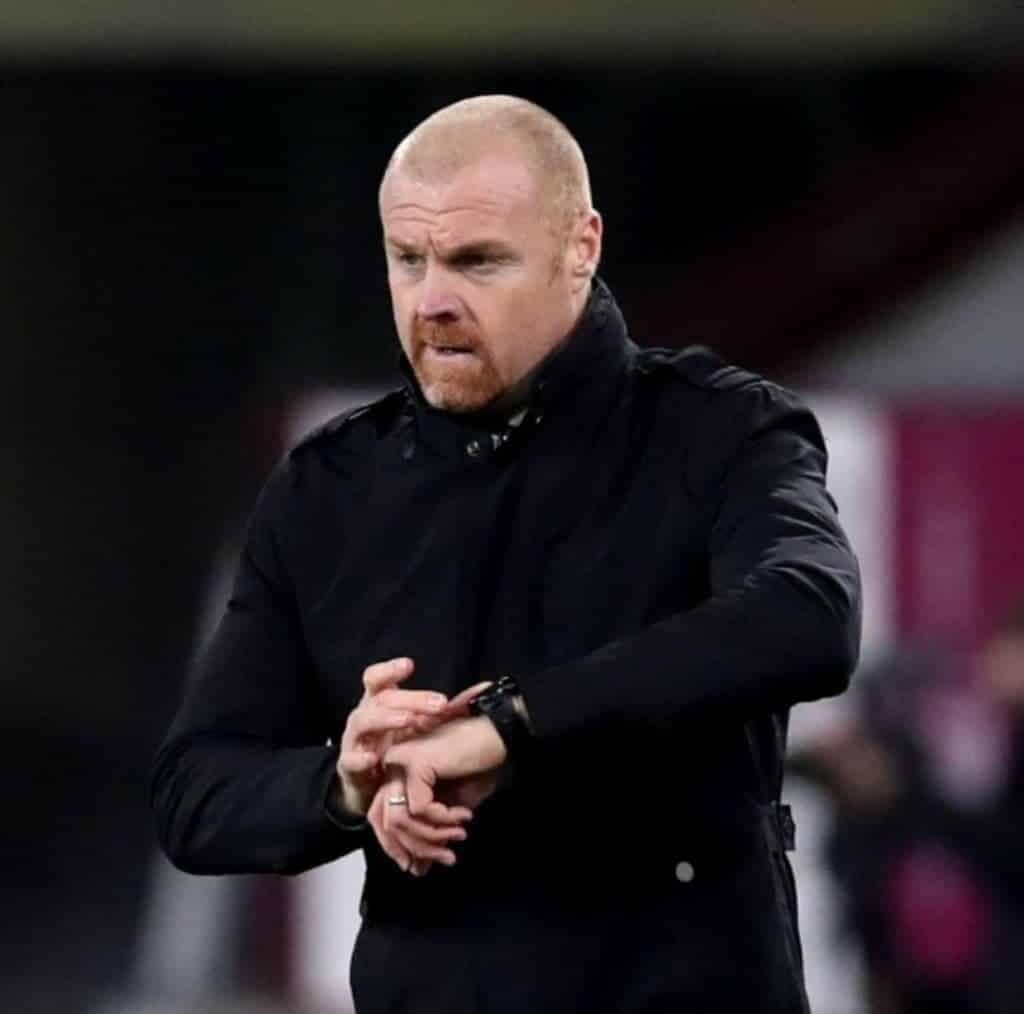 "Sean Dyche" trophy wins
Under the management of Sean Dyche, Burnley FC made a name for themselves as a team that sits back and defends. This approach has proven a bit successful, considering the allocated budget, with the team winning a few trophies, including the Premier League Championship in 2016-17 and the England League Cup in 2017-18.
Despite criticisms of their tactics, Dyche remained committed to his method of play, guiding his team to consistently strong performances in domestic and European competitions. While their style wasn't as flashy as other teams, it is clear that Burnley's methods were effective for a long time and a lot of seasons, and any criticism should be viewed through their achievements on the pitch. This is something that is worth taking into account when analyzing the whole structure of Dyche's tenure and how things unfolded during those years in the English Premier League, which could be viewed as the best in Burnley's modern history.
Acceptable trade-offs? Sean Dyche's style of play ensured Premier League survival at the expense of attractive football. Furthermore, this guaranteed luxurious TV broadcasting revenue. Perhaps that earning could have aided in buying a skilled player that could kickstart the team playing attractive football, but that is something that we can only analyze in hindsight now that is all said and done when it comes to this particular story in English football.
Dyche spent nine and a half years working for Burnley before being fired on April 15, 2022. With eight games left, the team was four points behind Everton and in the relegation zone at the time of his dismissal. The club's owners' decision to fire Dyche was roundly criticized; BBC journalist Phil McNulty called it "blind panic" in their attempt to keep the team in the Premier League by hiring a new manager. Burnley was relegated after finishing in 18th place on the penultimate day of the season, and Mike Jackson took over as caretaker manager for the remainder of the campaign. On June 15, 2022, it was confirmed that Vincent Kompany would succeed Dyche as Burnley's permanent manager.
Sean Dyche is not going to enter the history of English football as a free-flowing, attacking manager, but his achievements with Burnley deserve a healthy amount of praise as he managed to make them very competitive and consistent at a time where England was filled with excessive budgets and the flashiest names in the game. This is something that deserves a lot of recognition and praise.