When an Irish priest, owner of the Irish club Limerick, appointed the 36-year-old Allardyce as a coach, everyone saw that one day he would be a great expert. After 20 years of successful career, we can agree that the priest was right from the beginning.
The priest believed that his friend could build a serious career as manager. Reverend Father Joe Young has always been crazy about Sam Allardyce. From the moment they met, the charismatic coach gained many friends and admirers of his management style. One of them was Alex Ferguson. The Scotsman loved Big Sam very much. After that successful start Sam could choose where to continue, but the most reasonable option was a manager in the Premier League. But as charismatic as he is and as fun as he is not everyone likes Big Sam. Mourinho once called Allardyce's football "19th century football" because he did not play attractively and only worked with bottom-of-the-table clubs forced to defend. But Big Sam is old school manager and gentleman. He is also a favorite among journalists. He is not as pragmatic as Roy Hodgson and has built better communication with the press. Big Sam is charismatic and consistent in his choice of players.
Sam Allardyce is a Premier League survival specialist. Let me paint you a picture. Imagine, if you will, that the Premier League season is at its mid-point. After playing 19 matches, your team finds itself in the drop zone. With a leaky defense, an idealess midfield, and a toothless forward line, wins are hard to come by. Due to some luck and a controversial refereeing decision, the team has managed one win and currently sits 19th in the standings. The prospect of being relegated to the championship is significant. All is not lost, however, as you are not that far off from the safety positions. A reversal in fortune, and you might avoid relegation. As the club's sporting director, you have fired the coach responsible for the abysmal performances. You now need a new manager to steady the ship to safety. Who do you call? The name that comes to most people's minds is Sam Allardyce.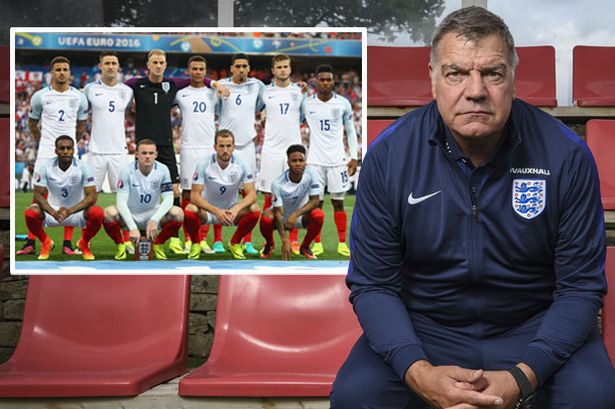 Background
He currently does not have a job, one could also say that he is simply enjoying his retirement, but he certainly represents one of the biggest and most famous managerial names on the Island. Born in Dudley, not far from Wolverhampton and Birmingham, Allardyce introduced himself to football primarily as a player, and he started his career right in his hometown. You have only one attempt to guess what position he played – defender of course. He progressed quickly and made his debut in senior football back in 1971, defending the colors of Bolton Wanderers, the club where he made the most appearances and left the biggest mark.
He made five hundred and seventy-eight (578) appearances as a footballer. As expected, position-wise, he played as a defender scoring more than thirty-two goals. Considering Big Sam played during an era when defenders largely sat at the back, the number of goals he scored is quite remarkable. "Big Sam" recorded almost two hundred appearances for the Wanderers, to which he returned only 14 years later. But that second mandate was short-lived, and it was soon followed by the end of his playing career. It was 1992 when Allardyce hung up his football boots. During his rather turbulent and rich career, he played for clubs like Sunderland, Millwall, Coventry, West Bromwich, but he even had one episode in Tampa, Florida, where he played only 11 games.
Sam Allardyce played for several teams this includes:
Dudley Town
Bolton Wanderers
Sunderland
Millwall
Tampa Bay Rowdies
Coventry City
Huddersfield Town
Bolton Wanderers
Preston North End
West Bromwich Albion
Limerick
Preston North End
Teams Managed
Blackpool
Notts County
Bolton Wanders
Newcastle United
Blackburn Rovers
West Ham United
Sunderland
England national team
Crystal Palace
Everton
West Bromwich Albion
His first independent and contracted job was Blackpool. Then there are Notts County, Bolton, Newcastle, Blackburn, West Ham, Crystal Palace, Everton and West Bromwich. Quite a long list, isn't it? As for the style of football that his teams mostly cultivated, I believe that everyone knows that it was, to put it mildly, not very attractive. Admittedly, it has always been considered that he brings results and secure points, and "Big Sam" often played the role of savior in certain clubs, considering that he would be able to "bring them back from the dead" and save the season. Several times he was the champion of the lower ranks of the competition with his teams, and it is worth mentioning that in 2016 he was the selector of the England national team, but he held that position for only two months. Big Sam finally got the job of a lifetime. No one ever doubted his desire to lead the national team. Allardyce himself wrote in his autobiography: "I think I should be one of the candidates when this issue comes up again". He wrote that in 2006 when Sven Goran-Eriksson left. When word spread that Big Sam could be manager, Allardyce told his wife: "I have to accept. It's more than a club, there will be the best players I've ever worked with."
He himself contributed and earned his reputation and everyone has the right to like someone or not, but his work and results cannot be disputed. Well, you don't just get to the position of coach of England.
He will be remembered as the manager with shortest mandate in the history of England. It lasted only 67 days. He couldn't do it any longer. Nor did he dare, after the corruption scandal that forced him to leave office. It was not an easy decision, although it was the only correct one, after learning that Sam Allardyce agreed to talk with the supposed managers (in fact, they were not agents, but journalists from the Telegraph) and advised them. how to avoid the "third party rule", for which he should have received, like, 400,000 euros. It was all recorded, then leaked to the public, and then Big Sam had no escape. After only one match on the England bench and a victory in Slovakia, in the qualifiers for the 2018 World Cup, with Adam Lalana's stoppage time goal.
"After that I couldn't watch the national team. I watched the next match with Malta for only 15 to 20 minutes. I couldn't go any further. I had to turn off the TV or switch to another channel," Allardyce lamented in an extensive interview with the English news, the first since he was sacked as commander-in-chief. "It was played at Wembley and I didn't even get the chance to lead the national team in that stadium. It should have been. It would be a big moment in my career. My stomach hurt because of that feeling."
Sam Allardyce was supposed to be a long-term solution on the England bench when he signed in 2016. However, his episode lasted only 67 days and after he became involved in transfer "cheats", the English FA (FA) suspended cooperation. Allardyce has been out of work for some time, but that hasn't stopped him from occasionally making public announcements, and his latest statement has been met with derision. "With this English team, I would win the World Cup, without any problem. In midfield I would put Declan Rice and Jude Bellingham, Mason Mount, Bukayo Saka and Phil Foden would also be there. We will celebrate the world title with this team!" said Allardyce.
He was last employed in 2020-2021 season, but the attempt to save WBA from relegation was futile and unsuccessful.
There is a first time for everything. Thus, the cult British strategist, Sam Allardyce, was for the first time with his team out of the Premier League, after West Bromwich Albion lost to Arsenal, and mathematically there was no chance of survival in the English elite. After the match with the Londoners, the popular "Big Sam" noted that he cannot describe in words how disappointed he is because his team will compete in the Championship. "I am disappointed. I can't put into words how sad I am. It's painful. I wanted us to stay in the league, above all for the sake of the players, for the sake of the club, but we failed. At the moment it is too early to say whether I will be in charge of the WBA next season as well," said Allardyce.
Despite his vast coaching experience, Allardyce has never won the Premier League or any major European trophy. He is an expert, not in winning but in losing. He is the man you'd need to save a sinking ship, but not one you'd need for the long term.
Sam Allardyce's tactics are so simple; they're brilliant. He may not be the most beloved manager in England, but his team always has a fighting chance to avoid relegation and make it into next season's Premier League competition. Sam has been dubbed 'the savior of sinking ships' because he can turn around any team with poor stats at crunch time when matches are running out fast; this is why some fans gave him the nickname "Big Sam."
Sam has been dubbed 'the savior of sinking ships' because he can turn around any team with poor stats at crunch time when matches are running out fast; this is why some fans gave him the nickname "Big Sam."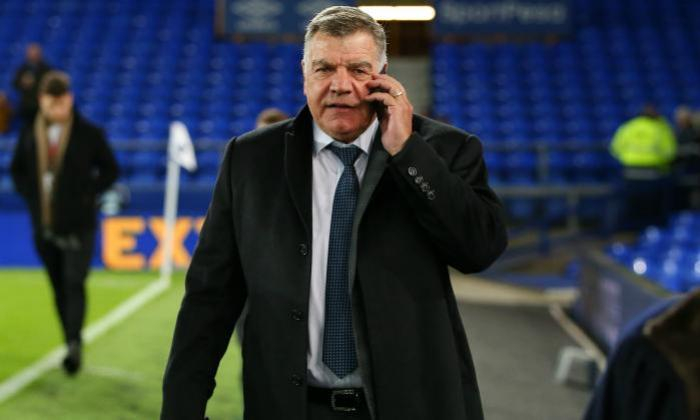 Sam Allardyce, also referred to as Big Sam by the English football media and fans alike, has never been relegated from the Premier League. This is across 15 seasons managing in the top tier of English football. Sam Allardyce's most notable survival stories are Crystal Palace's 2015/16 season and Sunderland's 2016/17 season.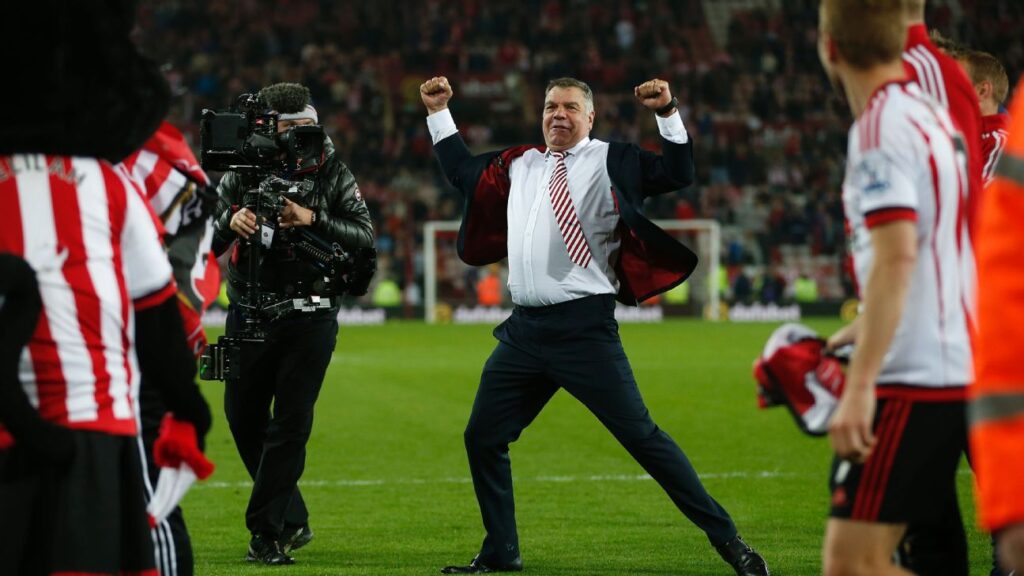 Sam Allardyce: The Premier League survival blueprint.
In his own words, Sam Allardyce's key to surviving the premier league relegation battle is keeping clean sheets
It only takes one goal to win a game. Clean sheets give you the platform to be successful in a season. You can't always score two or three goals

Sam Allardyce
So how does he set up his teams to keep clean sheets? Allardyce instructs his teams not to lose possession in their half. Another tactic of importance to him is always to play the first pass forward. This is because sideways or backward passes allow the opposition to get back into their half and reorganize their defense. Big Sam also notes that it is crucial to prioritize set pieces. They are essential when trying to score the sole goal his teams usually need to win or grab a draw. The team's tactics to defend against set pieces are also vital to keeping clean sheets.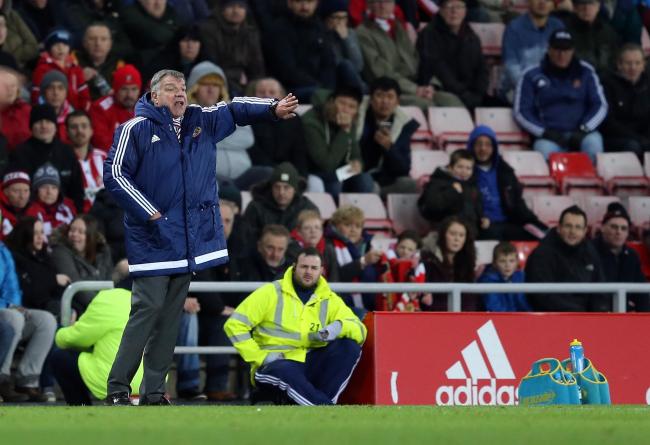 Also read.
In a nutshell.
If you are to survive in the premier league in Sam Allardyce's world, don't lose possession in your half. Play the first pass forward, preferably a long ball to a striker with his back to the goal. Win the ball with fast-paced players when the striker knocks down the long ball. Prioritize set plays, both offensive and defensive.
Episode two of the sweet and sour chronicles.