A frantic title race was witnessed on Sunday in the Belgian top division that couldn't have ended any better. So close was this race that three clubs were still fighting for the title in the dying embers of the final matches. Royal Antwerp, Union Saint Gilloise, and Racing Genk were all in the title race by the 90th minute of the game. The table kept changing in the game's closing stages due to the change in results for the three clubs. It was a Toby Alderweireld stunner that brought finality to the Belgian Pro league handing Royal Antwerp a memorable end to their season.
The breath-taking final minutes of the games
Three stadiums waited in bated breath towards the game's dying minutes hoping for a result that would prove monumental for either team. Fans from both ends sat on the edge of their seats, hurts thumping with silent prayers being said. The pressure was no less on the players to deliver the golden dream for their fans.
By the 89th minute, Union St Gilloise was on top of the table, leading Club Brugge by a goal to nil. By the 91st minute, Club Brugge pulled two back, allowing Genk to take the top-of-the-table spot. At the time, Genk was 2-1 up against Royal Antwerp. However, a 94th-minute Toby Alderweireld equalizer allowed Royal Antwerp to reclaim the top spot. The point proved enough to hand them their first league title in 57 years. This will be one of the most exhilarating final days witnessed in the Belgian Pro League.
The hero of the match
It was quite unlikely that the dramatic winner would come from a defender, but football never ceases to surprise. For a man who rarely appears on the scoresheet, Alderweireld would have his eyes above grateful for that extraordinary moment . His wonderful goal proved crucial as Antwerp won their first league title in decades. The former Tottenham Hotspur defender was at the right place to dispatch the winner, sending the entire stadium into a frenzy. This moment will be permanently etched in the hearts and minds of Antwerp faithfuls.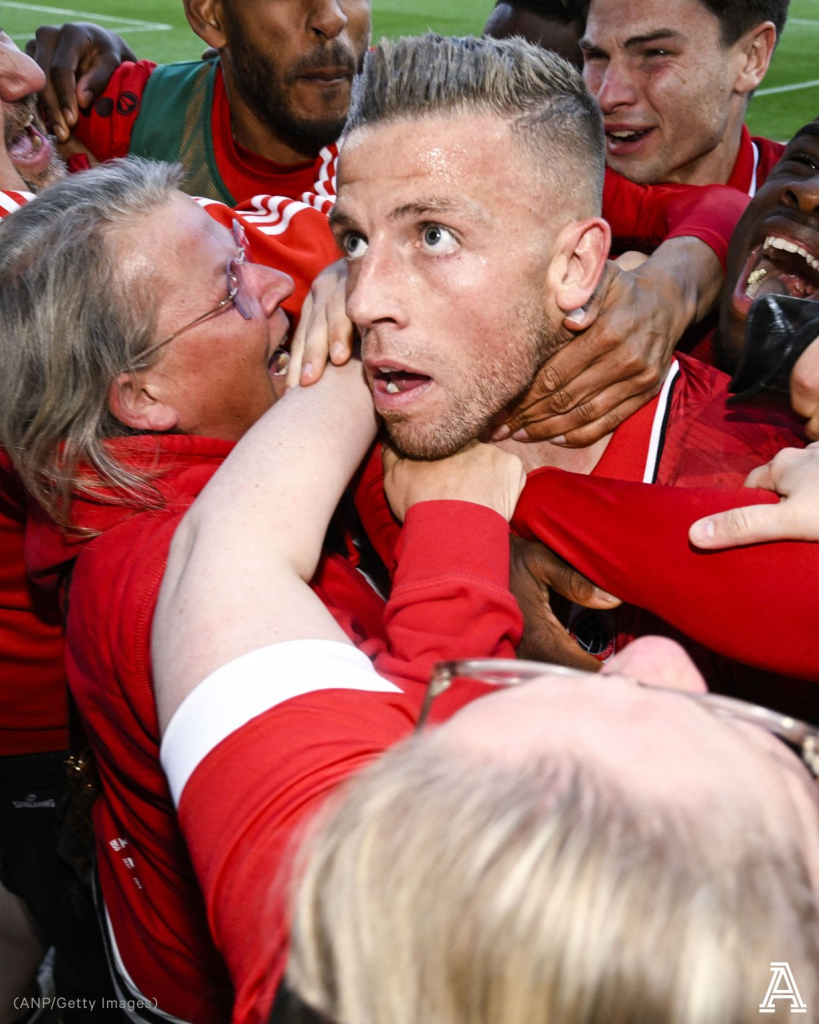 Tottenham Hotspurs dragged into the achievement
Some football fans took this chance to throw shades at Alderweireld former team Tottenham Hotspur FC. Spurs have always received the stick for their failure to win trophies. Some football fans had a field day bantering Tottenham that once they released Toby, he finally won a trophy. Regardless, focused attention will go to Antwerp for the outstanding campaign they have had. There surely is no better way to bring a season to an end, and this league provided the benchmark.
Also Read: