In football history, the Union of European Football Association champions league (UEFA) is a prestigious club tournament. The new version of the European cup is the UEFA Champions League. This competition was played for the first time in 1992 to 1993 season.
The prestige
Every European team aims to clinch the Champions League title because it has a massive price tag to the winning team. The top four teams in premier league titles across Europe are the ones to participate in this tournament. In England, only four teams in the EPL table will participate in the coming UEFA Champions league. According to Man City fixtures, they will be playing Liverpool in their UEFA champions league matches.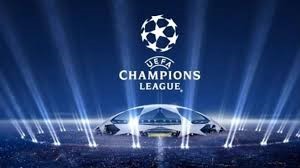 Every player's dream is playing for La Liga, French League 1, Bundesliga to clinch the trophy after live soccer. In 1967, the Champions League was made by a Swiss designer. Moreover, it replaced a smaller version of other tournaments. UEFA made a ruling enabling any club to keep the trophy after winning it 3 or 5 times. The most anticipated match was between Bayern Munich and Barcelona, which Bayern Munich won 8-2 against Barcelona.
Bayern bags sixth
Bayern Munich bagged the trophy after their 1-0-win victory against Paris Saint-Germain. The Bavarians, who won the German league, did not arrive at a rapturous reception that they deserved. According to ESPN, the German giants won their sixth European trophy in Lisbon. The German team added to their Bundesliga and DFB-Pokal cups they had won before this season.
The President of Bavaria was on hand to welcome the players as they disembarked from the plane. Moreover, this season Bundesliga top scorer Robert Lewandowski received a warm welcome on terra firma. Afterwards, the UEFA champions league trophy was then escorted to Allianz Arena for fans reception. Those who gathered applauded Bayern Munich players.