Fc Bayern Munich once again showed why they are considered the Kings of the Bundesliga after winning a record 11th title. For the first time in several years, the title had to be decided on the final day of the competition. Despite Borussia Dortmund's spirited fight, they let the title slip to Bayern on the last day. During a scrappy season, Thomas Tuchel was rewarded with a Bundesliga medal courtesy of a late Musiala goal. The last-minute dramatic goal ensured that the Bundesliga remained at the Allianz Arena for another season.
The absence of Neuer felt
The absence of shot-stopper Manuel Neuer was felt as the Bavarians conceded in several matches. Yann Sommer tried his best but has failed to be imperious in goal compared to Neur. Bayern Munich had to finish the season with only a few clean sheets. Neuer only played 12 matches for Bayern before his unfortunate injury during a skiing activity back in December.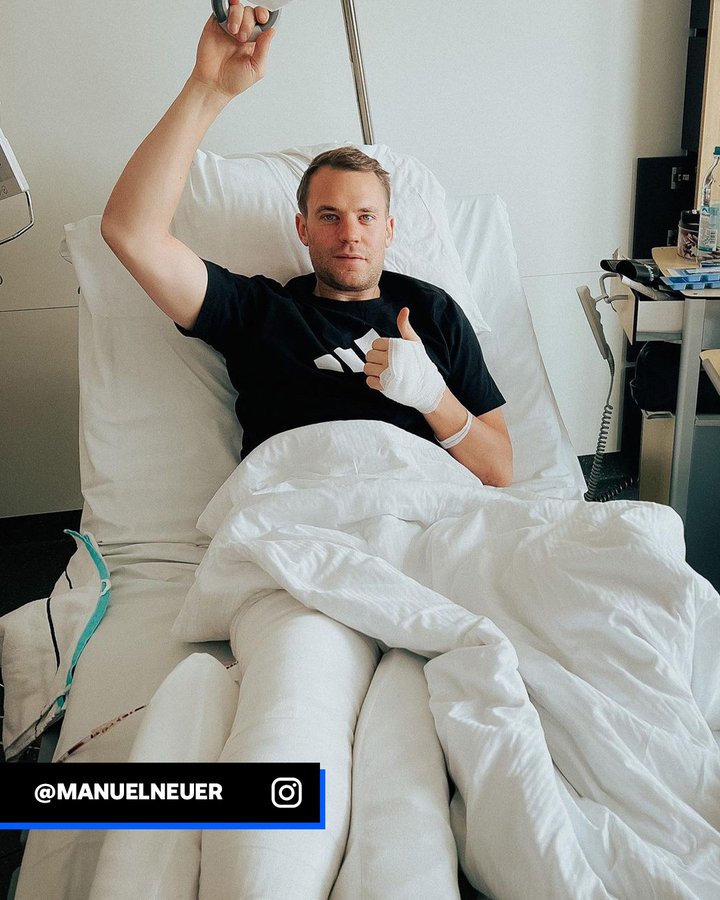 The record maker Thomas Muller
Thomas Muller made an impressive record by becoming the most decorated Bundesliga player. With 12 trophies to his name, no other Bundesliga player has won more league trophies than Muller. He is set to always be in the Bundesliga Hall of Fame due to his role in winning Bayern Munich the trophy.
The Double special celebration
The celebrations were hosted hours later when the team visited their female counterparts, FC Bayern Munich women. They were playing Postdam women in their title decider. All the men's team members were present for this special occasion.
The ladies did not disappoint and fired 11 goals past hapless Postdam women. The men's team were pictured impressively enjoying the game as their women's team humiliated Postdam. The crucial win was enough to gift them the women's Bundesliga title, replicating the men's achievement.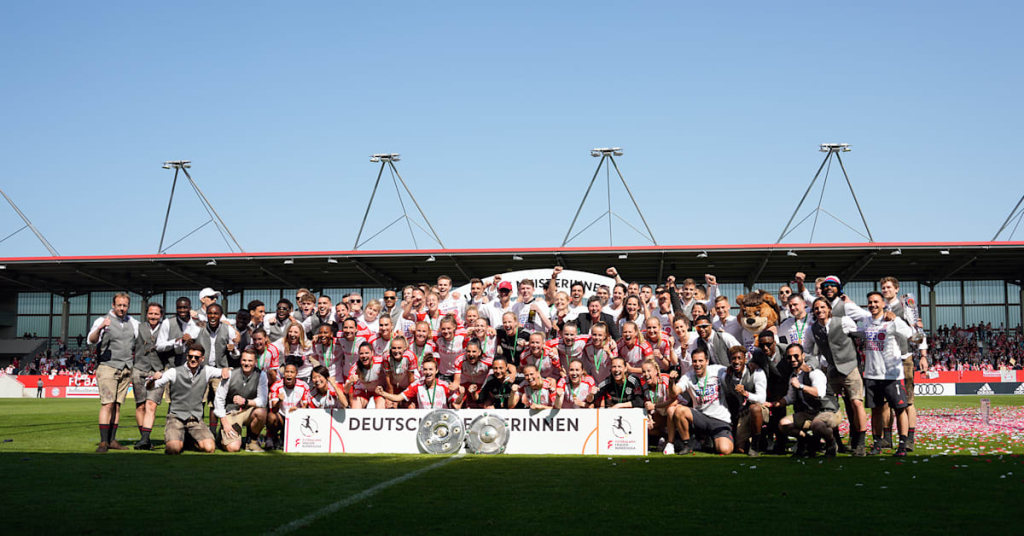 This marked a special moment for the Bayern Munich fraternity, who have once again asserted their dominance in German football.
You may also like: