Is Cristiano Ronaldo bound to join Chelsea? To the shock of the football fanbase, especially Manchester United fans, Chelsea are interested in signing Cristiano Ronaldo. Other clubs that are interested in the five-time Ballon d`Or winner include Napoli and PSG.
Not for sale
Initially Manchester United had profiled Cristiano Ronaldo as a not-for-sale player. However, with the arrival of Eric Ten Haag at Old Trafford has triggered more interest from other clubs. Ten Haag supposedly said that Cristiano is not part of his plans at Manchester United. This was prior to him officially joining Manchester United as the head coach.
Since the change in ownership of Chelsea, the club has been knocking door in almost every club. The Blues have already shown interest even to the point of making offers for various players. These include, Raheem Sterling (Manchester City), Nathan Ake (Manchester City), and Raphinha. Some of these deals have pulled through or are in advanced stages whereas some are at a threat of being hijacked by clubs such as Barcelona (Raphinha).
The guys at Stamford Bridge have made contact with Jorge Mendes, Christiano's agent, with intention to purchase him from Manchester United.
Play in UEFA Europa Tournament
The Red Devils' failed to qualify for the Champions League last season. This was despite their top-4 predicted finish by most pundits. The squad was good on paper, but something was amiss. Imagine the quality of a squad with the likes of Varane and the England national team captain. It is rumored that the Portuguese striker knows nothing about the UEFA Europa Tournament theme song. Manchester United are keen to introduce him to this side of the world, regardless. In the 2021/22 Premier League season, Man U finished with their lowest-ever Premier League point total, earning just 58 from their 38 games.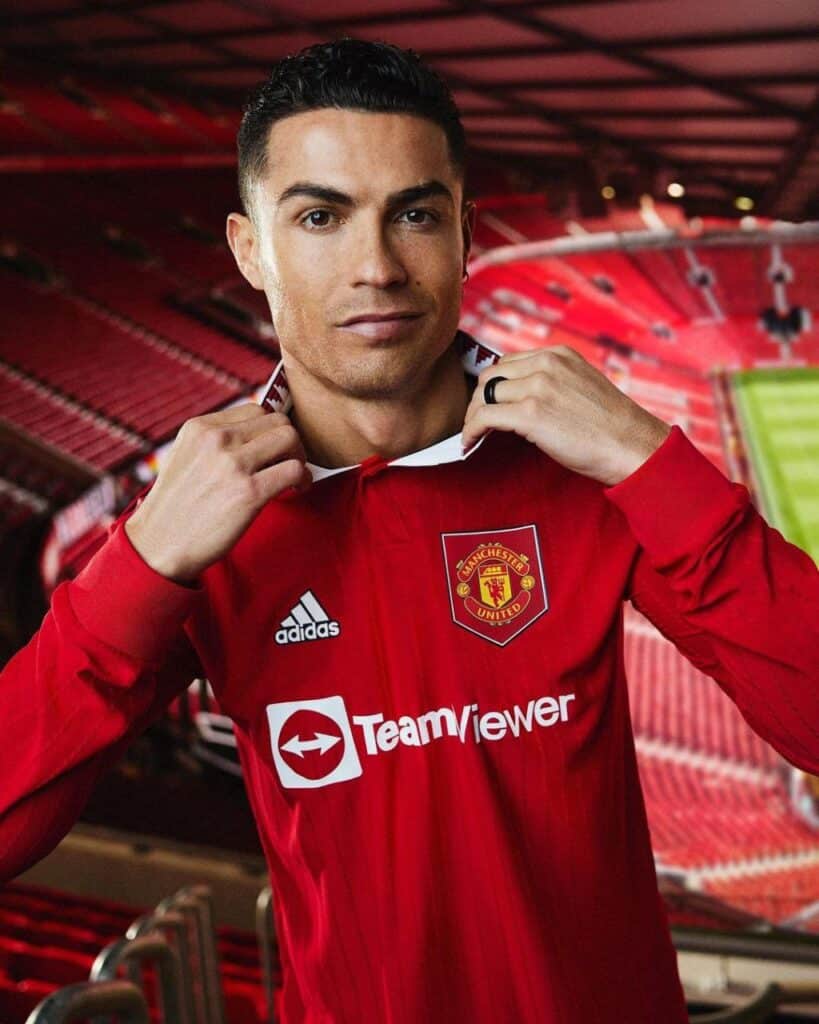 Related Stories
Despite his notable performance in all competitions last season (28 goals) for the Red Devils, Christiano Ronaldo's workrate is reducing but remains quite remarkable for a 38-year old. This might restrict Ten Haag's plan for the United squad considering his playing style. The chances that Manchester United will sell him are not nil, but are all the more appear to be increasing over the days as transfer progresses. Manchester United have traveled for their pre-season tour without Christiano Ronaldo. Is this the sign?
A growing Possibility of Ronaldo to Chelsea
A bid from the Blues is imminent, according to reports from Graeme Bailey and Scott Saunders. Despite the Portuguese's fair transfer fee, Todd Boehly, Chelsea's new co-owner, will need to budget for the player's 400k-a-week salary. At the moment it's not certain that Ronaldo is leaving Chelsea. However, it is certain that there will be a large outcry from Manchester United fans if Christiano Ronaldo completes his transfer to Chelsea.