Love him or hate him, it can't be denied that Romelu Lukaku is one of the most prolific strikers of the last decade. If you put his goalscoring record aside, he is also, as of this writing (2022), the player that has generated the most money through transfers in the history of the game. This speaks volume about his demand by other teams.
But what about his career? The key moments that have defined the current Inter Milan striker? Today we are going to talk about that, and a lot more regarding the Belgian striker. Let's begin.
The dreadlocks and the young bulldozer.
Romelu Lukaku was born on May 13th of 1993 in Antwerp, Belgium. However, he has parents of Congolese origin, hence the name, 'Bolingoli Romelu Lukaku'. Growing up very poor, Lukaku made a name for himself by standing out in the youth system of the biggest club in the country, Anderlecht. Moreover, he made headlines due to his incredible physique–by the age of thirteen, he was already dwarfing the referees and looking like a professional footballer.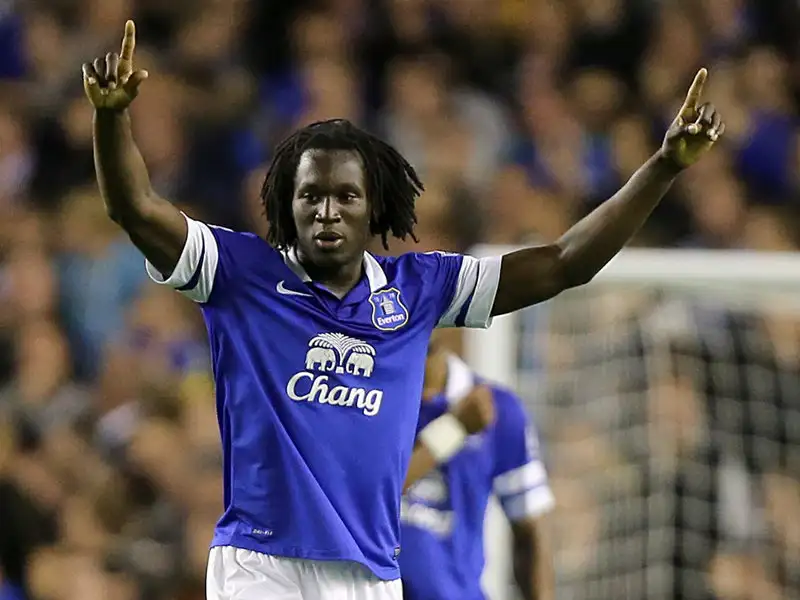 He played for the senior Anderlecht team from 2008 to 2011, scoring 41 goals in 98. This feat warranted him a €20 million transfer to English Premier League side Chelsea. Even though he played 12 matches across all competitions with the Blues that season, and shared a dressing room with the likes of Didier Drogba, Frank Lampard, John Terry or Juan Mata, Lukaku failed to score a single goal. Since he didn't play a single minute in their Champions League victory that year, that trophy didn't become a part of his cabinet.
Regardless, Chelsea loaned him out to another Premier League side, West Bromwich Albion, for the 2012/13 season. This is where the early days of Lukaku, the one with the dreads and raw power, started to shine in the Premier League. He scored 17 goals in 38 apps across all competitions, which was impressive considering he was just 19 years old at the time and still adapting to English football. A key moment for him was his hat trick in the 5-5 draw with Manchester United, which also happened to be Sir Alex Ferguson's last ever match as a manager.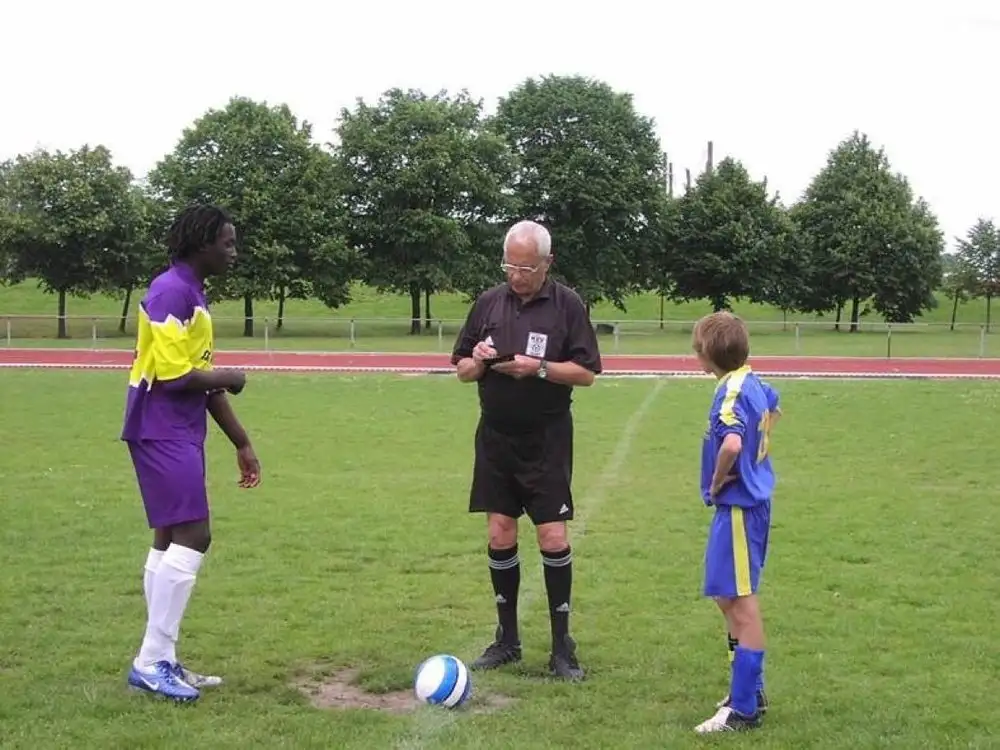 Despite playing quite well on loan at West Brom, new Chelsea manager Jose Mourinho didn't fancy Lukaku at the time. Some people claimed his missed penalty against Bayern Munich in the European Super Cup played a big role in the Portuguese coach's decision on loaning him once more, this time to Everton.
In many ways, Lukaku's time at Goodison Park could be viewed as the "classic" version of the player. After an outstanding season on loan where he scored 16 goals in 33 games across all competitions, Everton signed him permanently in July of 2014 with a five-year contract and a £28 million fee. Lukaku would end up scoring 87 goals in 166 games for the Toffies in four seasons, cementing his place as a fan-favorite, and a Premier League star.
Confusion with Stormzy.
It was also during this period that he cut his dreads, resembling a lot more the player he is today. Consequently, in an event in 2017 a headline made by the Irish diary The Herald about him had a picture of the rapper Stormzy instead of Lukaku, which lead to the musician feeling insulted because of the racial undertones that mistake that.
"I don't find none of this funny btw. Don't wanna sound like the party pooper who missed the joke…," Stormzy said on Twitter regarding the issue.
Alan Steenson, The Herald's editor-in-chief, had this to say at the time: "Earlier, we made an error with a picture of Romelu Lukaku that wasn't him. It was Stormzy. To be honest, we are embarrassed and want to say sorry to all involved and our readers for the error. We will keep our eye on the ball in the future."
Manchester United and online abuse.
Lukaku's great performances at Everton earned him a five-year contract and a £75 million, plus £15 million in add-ons, transfer to Manchester United in the summer of 2017. Ironically, it was his former Chelsea manager, Jose Mourinho, who brought him to Old Trafford.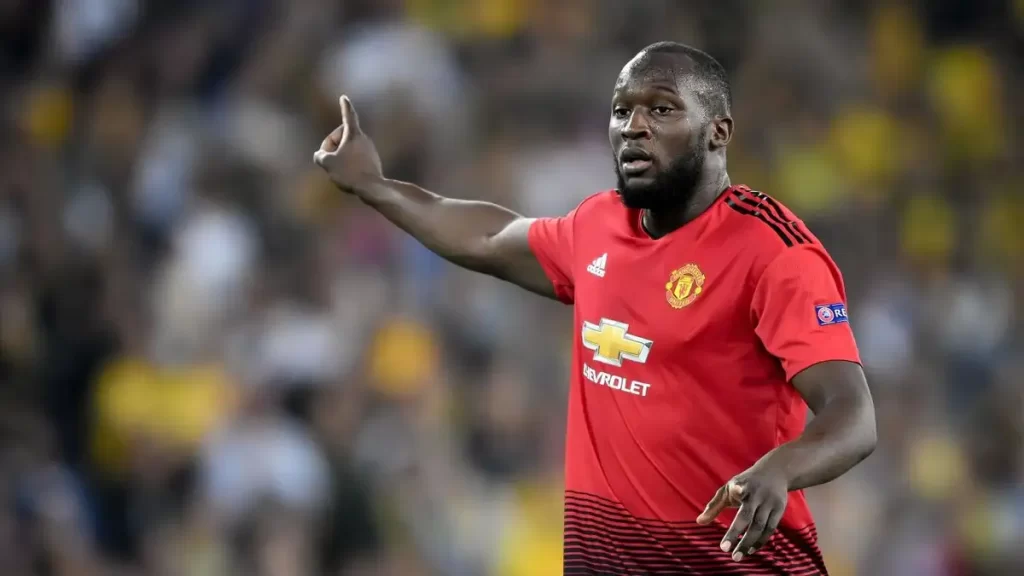 The Belgian's time with the Red Devils has been one of the controversial periods of his career. While he started well that 2017/18 season and his record of 42 goals in 96 games during the two seasons he spent there doesn't sound bad at all, moments of great form were also balanced by moments of terrible performances.
This was particularly true in the 2018/19 season where Lukaku would spend months without scoring, and there was a lot of online abuse due to his poor first touch and poor physical shape. A number of United fans started to claim he was fat. It didn't help matters that Mourinho was sacked mid-way through the season, and new manager Ole Gunnar Solskjær fancied other players.
He did have that shining moment in the memorable comeback against Paris Saint Germain in the Champions League where he scored two goals, but by and large, the writing was on the wall for him to leave. That was exactly what happened when he went AWOL during the season, went to train with Anderlecht's preseason squad, and forced an €80 million transfer to Inter Milan.
Inter Milan and the Belgian reign.
Lukaku spent two seasons at Milan, and they have been widely regarded as the best of his career, scoring a total of 64 goals in 95 games across all competitions. Manager Antonio Conte had been a huge fan of the Belgian for years, and he knew how to get the most out of Lukaku by putting him back in shape, and structuring a great striker partnership with the Argentinian Lautaro Martinez.
If "Big Rom" already looked like a beast when clashing with Premier League defenders, which are known for their robust build and physicality, then Lukaku looked like a monster in Serie A. He dominated in Italy, helping Inter Milan win the Scudetto in 2020/21 for the first time in eleven years, ending Juventus' dominance.
It was during this period that Lukaku's stocks were at an all-time high. He had cemented himself as one of the best strikers in the world, with the player himself stating that he was up there in the discussion with the likes of Robert Lewandowski and Karim Benzema. Now it was time to prove it at a club where he had some unfinished business…
What happened to Lukaku at Chelsea?
In the summer of 2021, after two colossal seasons in Italy, Lukaku returned to Chelsea a decade after he signed for them for the first time and via a transfer fee of £97.5 million. At the time, it seemed like a match made in heaven: Chelsea had recently won the Champions League with new manager Thomas Tuchel, and Lukaku had proven his doubters wrong at Inter. But things are not that simple in football.
While the Belgian's season of 15 goals in 44 games is not the worst output ever for a striker, Lukaku looked like a shadow of his Serie A version, and oftentimes resembled the player he was during his final months at Manchester United: sluggish, slow, and lacking the dynamism and power he had shown at Inter.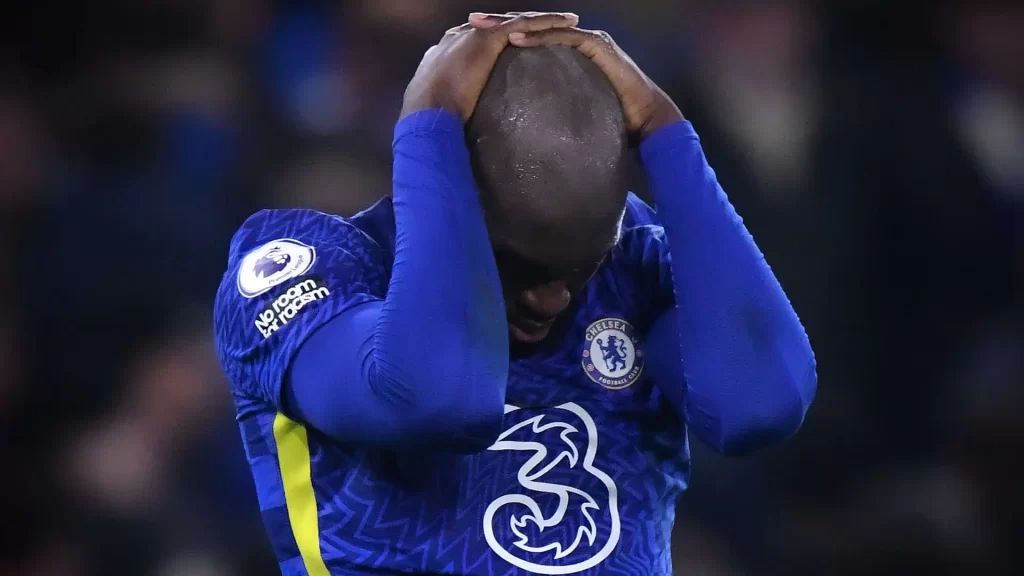 Part of this was because he was no longer a second striker to help him gain spaces like Lautaro Martinez used to do for him, and it was also the fact that the Premier League had become much stronger physically as the years went by, so Lukaku couldn't bully his way out of trouble like he used to do in Serie A.
Thomas Tuchel's tactics also benefited a lot more from having a false nine in the vein of Kai Havertz or a hard-working number nine like Timo Werner–Lukaku was neither of those two profiles. Then things started to escalate off the pitch, and that is when things went downhill for Romelu at Stamford Bridge.
Wanting to leave Chelsea and return to Inter.
After a couple of difficult initial months at Chelsea, Lukaku decided to do an interview where he talked at great length about how incredible his time at Inter was, how much he missed the club and indirectly dissing his current club in the process. This naturally didn't sit well with the Blues, and his relationship with Tuchel, the board, and the supporters who were by all means done at that point.
There were a lot of reports in the final months of that season about a possible return to Inter Milan. This move ultimately happened in the summer of 2022: Lukaku went back to Milan through a loan fee of approximately €8 million and by taking a pay cut. And while injuries have taken a huge toll on his season (just 2 goals in 5 games, as of this writing (2022/23 season)), he seems a lot happier there. Moreover, it is very likely that Inter Milan is going to sign him permanently by the end of the season.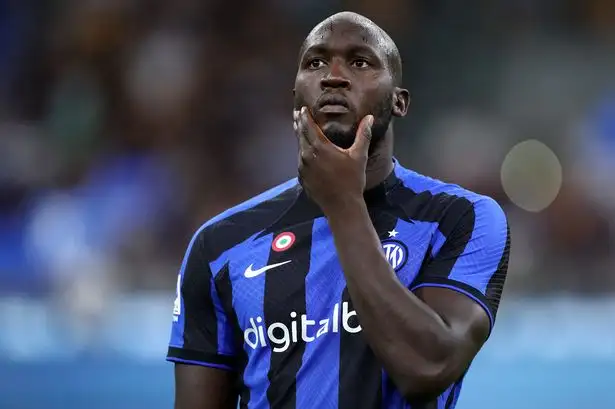 With the Belgium national side.
It has to be said that Lukaku's time with the Belgium national side has been contradictory, but that can be said about all the main players of their golden generational–they have failed to live up to their expectations.
Lukaku is the national side's top goalscorer with 68 goals in 102 games. That is certainly impressive and is a record that is pretty much in line with what his record has been at the club level with his different teams. However, it doesn't tell the whole story.
The truth of the matter is that the vast majority of his goals have been easy, throwaway games in the qualifying rounds for the Euros or the World Cup, and friendlies. In terms of the actual competition, Lukaku has usually fallen short when it mattered the most. His only main contribution in a major game was against Brazil in the 2018 World Cup in Russia where he was moved to the wing for that match and terrorized the Brazilian defense.
When compared to his club side performances, a common pattern with Lukaku is that he often struggles to deliver when it matters despite having a decent goalscoring record on both levels. Regardless, it can be argued that, in a way, he has been consistent for club and country.
Also Read
Style of play.
Romelu Lukaku is a striker that has relied over the years on his physicality, explosive pace, and goalscoring prowess. Contrary to popular belief, he is not much of a target man in the traditional sense of the term; his hold-up play is not very strong, and he is not very good at headers, despite his superb physique. He is faster than given credit for and relies a lot on being face-to-face to goal.
One of the major weaknesses that Lukaku has is not knowing what to do when he can't rely on his physicality to bully his way out of trouble, and perhaps that is why he has struggled throughout his career to score in big games. Also, his technical abilities are far from stellar, and that is why his poor touch has become the subject of memes and unnecessary online abuse in recent years.
Manager Antonio Conte seemed to have had the right perception about how to use the Belgian to his full potential: by partnering him with a second striker that could open up spaces for him (Lautaro Martinez), and have Lukaku moving through the wings to have the chance of being face-to-face to goal.
Lukaku playing on the wings is not something he has done in the traditional sense of staying there the entire game. However, he has done it from time to time, and while he has been at his best in that regard with Conte, he also did at Man United with Ole Gunnar Solskjær in 2019, and with manager Roberto Martinez's Belgium in the 2018 World Cup. So he has proven that he can be a lot more tactically flexible than given credit for.
At times, it can be argued that Lukaku has been profiled wrongly: due to his huge physique and power, most people and pundits view him as this old-school striker that is holding up the center-backs, and waiting for crosses to head the ball in the box. When managers such as Jose Mourinho and Thomas Tuchel used him that way, we usually saw the worst of Lukaku.
Regardless, he has proven over the years to be a prolific goalscorer, and is only a matter of time before we see his version at Milan once again, and, hopefully, in the World Cup as well.
Related Stories
Captain Harry Maguire, the victim to daily online onslaught
Sam Allardyce (Big Sam): The sweet and sour chronicles of sit-back-and-defend coaches.