During the early kick-off game, Inter Milan beat Viktoria Plzen. The Nerazzurri won the match by four goals sinking Barcelona's hope to qualify for the round of sixteen.
The win cemented their spot in the UCL round of sixteen together with Bayern Munich, who played Barcelona later and won 3 nil.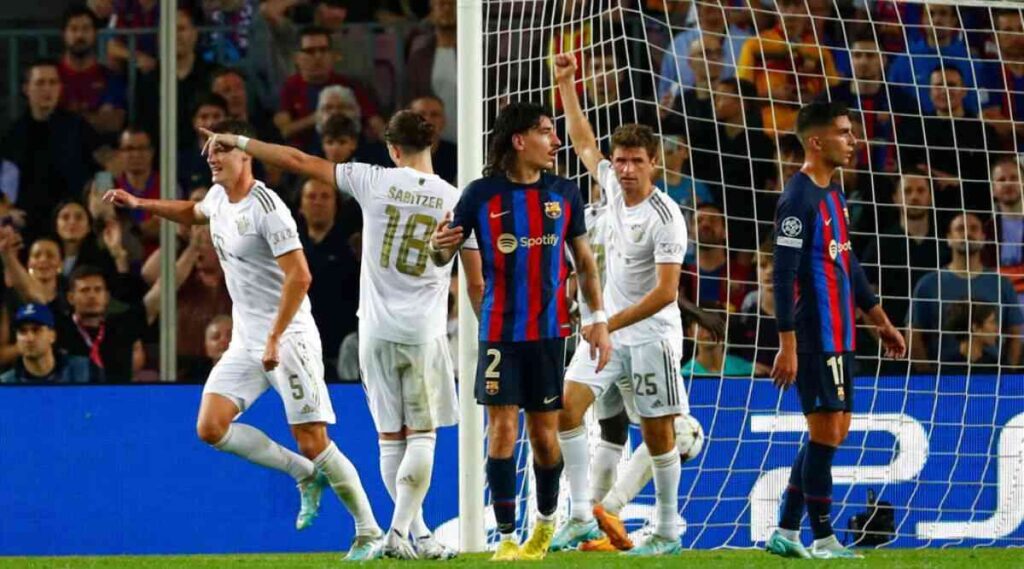 Despite having invested heavily in the summer by bringing in Lewandowski, Kounde, and Raphinha, the Blaugrana couldn't make it in their group.
Barca president urges fans to back the team
Barcelona's president Laporta backed Xavi, saying they are still in the process of rebuilding the team and urging the fans to support them during their ups and downs since they are still rebuilding their squad. Notwithstanding their underwhelming CL performance, Barcelona is doing great in La Liga and is second behind Real Madrid.
Barcelona's rivalry with Chelsea
The elimination of Barcelona brought so much joy to Chelsea fans; before the sacking of Thomas Tuchel, the blues sat last in their group, having lost their first UCL game. Jules Kounde, Chelsea's summer target, posted on his IG story, "I almost joined them," referring to Chelsea, who lost their UCL match.
Only Real Madrid qualified as the only Spanish team for the round of sixteen. Sevilla and Atletico Madrid also dropped to play in the Europa League after finishing third in their groups. Atletico had a good chance to keep fighting for the second spot, but Yannick Carrasco missed a penalty in the dying minutes of the game, which denied them three points; the game ended in a stalemate.
Juventus decline
Juventus has been really bad this season in the league and the UCL. They are last in their UCL group after playing five games and eighth in Serie A. Allegri, Juventus' coach, has a bad record playing against top teams in Europe.
EPL teams shine in the UCL
Three of the four premier league teams have already qualified for the next round; only Tottenham remained since they have to play their last game. Their group has been the toughest: going into the final match to determine the qualifiers. Manchester City and Chelsea topped their group after playing five games. Liverpool finished second behind Napoli.
Ajax dropped to Europa League after losing against Liverpool and Napoli in both legs. Napoli have been so brilliant this season. They topped their UCL group and have not lost any UCL matches; they are also top of the Serie A table.
You may also like: