Manchester United has completed the signing of Lisandro Martinez from Ajax for fifty-five million Euros (€ 55 m). He is now the second player at Manchester United with a history of being coached by Eric Ten Haag. Donny van de Beek has also worked with Manchester United coach at Ajax.
Reunion
Ten Haag rates Martinez highly despite his considerably shorter stature for a center-back. The Argentine will be the shortest center-back ever to have featured in the history of the Premier League. Most prominent center-backs are pretty tall and of huge stature, one that can be deemed to intimidate opposition players. Luckily, Cristiano Ronaldo, a player with excellent aerial and heading quality, is Lisandro's teammate.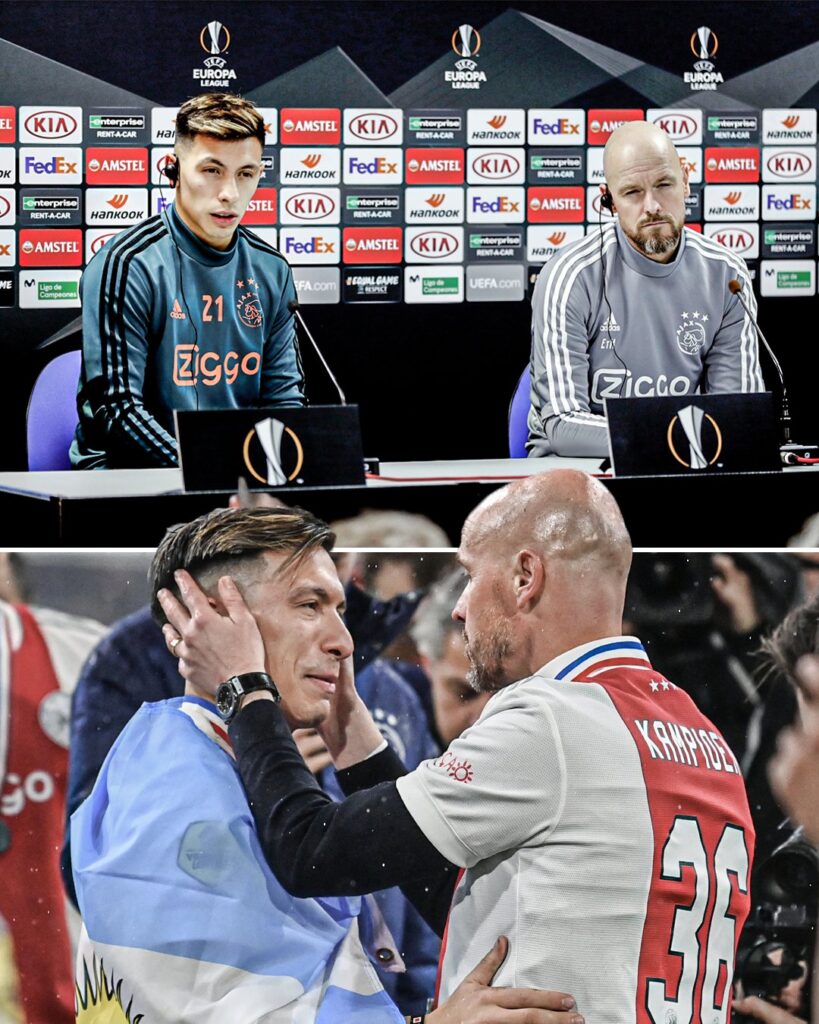 Despite this perceived shortcoming, Lisandro has successfully represented Ajax in the Eredivisie as a center-back. His excellence in tackling players earned him the name 'butcher of Amsterdam.' He is efficiently combative in one-on-one scenarios against attacking opponent players. Infact, after his transfer to Manchester United, he had this to say, "Yes, I am called the carnicero – The Butcher of ­Amsterdam. We Argentines do ­everything with passion and when I go out on the pitch, I fight for every ball. If I have to step over dead bodies, I do it."
Related News
The butcher of Amsterdam
Such a mentality has been attributed to the likes of Diego Simeone, Sergio Ramos, and Casemiro. Specifically, Diego Simeone, as a player, was highly regarded for his fighting spirit on the pitch. He was a win-at-all-costs kind of midfielder, aggressive and efficiently ruthless. They called him El Cholo. Coincidentally, Diego Simeone and Lisandro Martinez hail from Argentina and play(ed) a defensive role in their respective teams. Is this a young version of the former?
Lisandro has made seven (7) appearances for Argentina's national team, La Albiceleste. The number of international appearances might increase depending on whether Ten Haag plays him. With many defensive players available, the competition for active participation is expected to be high. If the Argentine performs more remarkably, he can start most of the games.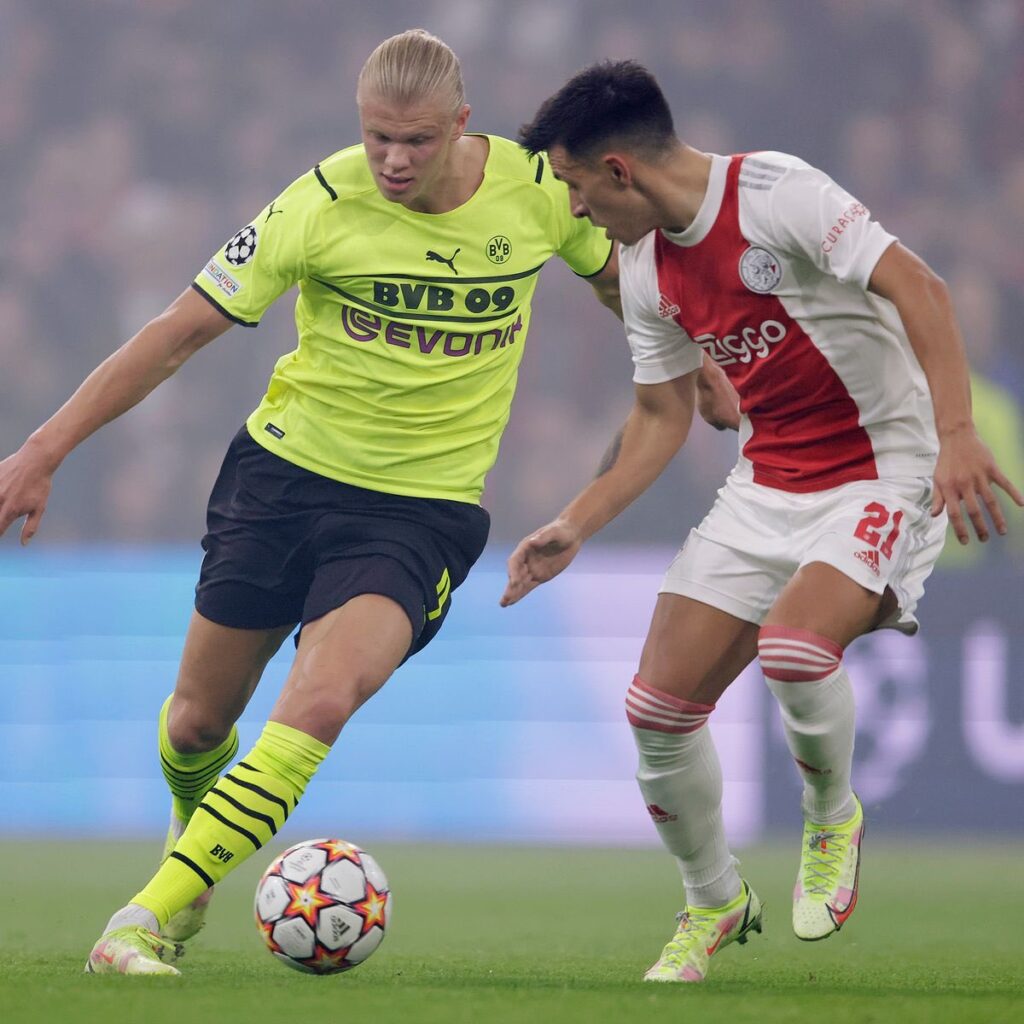 Versatility
Lisandro can play several positions, such as a center-back (CB), left-back (LB), or as a central defensive midfielder (CDM). This versatility is advantageous as it gives Ten Haag more tactical options during or before a game.
Last season, Eredivisie 21/22, Lisandro started in twenty-three (23) matches for Ajax out of thirty-four (34) matches that his side played. Moreover, he scored one (1) goal and provided three (3) assists, which is quite a notable attacking contribution for a center-back. One of his significant attacking contributions is firing long balls into opponents' defenses. In fact, in the 21/22 season, he made 5.4 accurate long balls per game which translates to a 61% efficiency of all his long ball attempts. Additionally, 'the butcher of Amsterdam' featured in Eredivisie's nine (9) rounds of 'team of the week' awards.
Players tend to adapt differently to the Premier League. How Lisandro will adapt is not known yet? We can judge his performance by seven (7) to eight (8) games. Either way, Ten Haag will look forward to using him to bolster United's defense. De Jong seems to be the remaining transfer Ten Haag hopes to complete to recreate a given type of midfield with his former and present players at Old Trafford.