Erling Haaland opened the scoring in the 22nd minute of their game against Brighton, following a long cross from Ederson. The Norwegian star scored a brace after a Brighton player fouled Bernardo Silva, and the City awarded a penalty. After scoring two goals, Haaland has now scored seventeen premier league goals, making him the top goal scorer this season.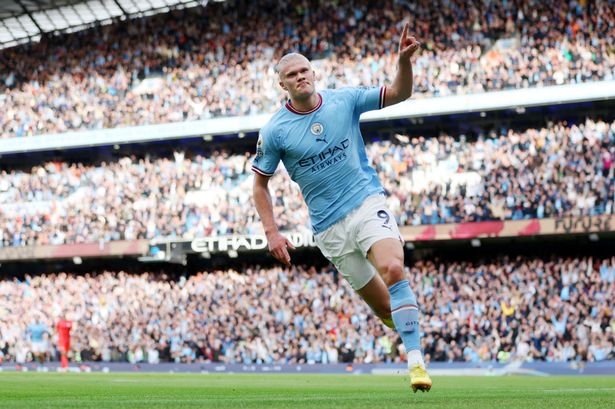 Brighton fail the Manchester City test
Leandro Trossard later gave Brighton hope of equalizing after scoring a long-range. The Belgian winger has been sensational this season for Brighton scoring six goals and assisting 1 for the Seagulls. His Belgium teammate, Kevin De Bruyne, would later equalize on the other end to put the game to bed.
Brighton are finding it increasingly difficult to win matches under De Zerbi, with this match marking his fifth as Brighton manager without a win.
Haaland continues with his brilliant scoring form
Erling Haaland has been the leading man in the City team. He scored seventeen goals in eleven PL matches and five in the champions league. He only needs to score five more goals to equal last season's Premier League top scorer; City still have 27 games to go.
Manchester City's win keeps them closer to the top spot
Manchester City welcomed Brighton at Etihad Stadium on Saturday, as anticipated by many to be a tough match since Brighton started the season with impressive wins, thanks to Haaland, who scored a brace and helped the City beat Brighton three goals to one. On the other end, City has been impressive this season, second in the premier league table behind Arsenal with only two points after Arsenal drew away at Southampton.
Will Haaland help city win its first UCL trophy?
Last season Manchester city failed to reach the UCL final after Real Madrid eliminated them in the semifinal during the last minute of the game. Pep Guardiola argued that they couldn't compete for the cup without having a natural goal scorer, which led to the transfer of Haaland from BVB after Manchester city activated Haaland's release clause, which was 60 million Euros. So far, Haaland has repaid the trust his coach had in him after having a brilliant start to the season. Manchester City has not lost their four opening games in the champions league, and Haaland has scored in all the matches he has started for City in the champions league.
Haaland ridiculous form
The Norwegian star has scored and assisted in all his premier league games except the match against Liverpool. So far, Haaland has three hat tricks in the premier league, having broken the record for the most hat tricks scored in the premier league after ten games going with his current form, Haaland can score 66 goals this season in the premier league after three seasons he can equal Alan shearer all-time premier league top scorer.
Also Read:

Lisandro Martinez reunited with Ten Haag at Manchester United.
UEFA Champions League vs. Premier League? One pick
Sean Dyche: The sweet and sour chronicles of sit back and defend coaches.