Watching Manchester United play last season was a tough ask for many Man United fans. Complains after matches happened to be a common theme a countless number of times throughout the season. Bruno Fernandes was perhaps their only light in those dark moments. So poor was the club that they almost missed a Europa League spot on the last day of the season. Their football was unimpressive, especially under interim manager Ralf Rangnik, and the results more or less the same.
The appointment of Erik Ten Hag is proving to be the turning point for the red devils. The signing of Casemiro made things even better as the club improved in some critical dimensions. They ended the season in 3rd position, qualified for the Europa League, and won a trophy after a five-year drought. I will give you at least four reasons why Casemiro has been a gem for Manchester United in the just concluded season.
The unbelievable move to Manchester United
Casemiro's move to Manchester United was one that came out of thin air. It is considered one of the most unexpected moves in the history of football. At the time, Manchester United were courting Adrien Rabiot, who was at Juventus. They had wanted him and had made him their prime midfield target. A failed move for the Frenchman forced Manchester United to seek a player elsewhere, and Casemiro was readily available.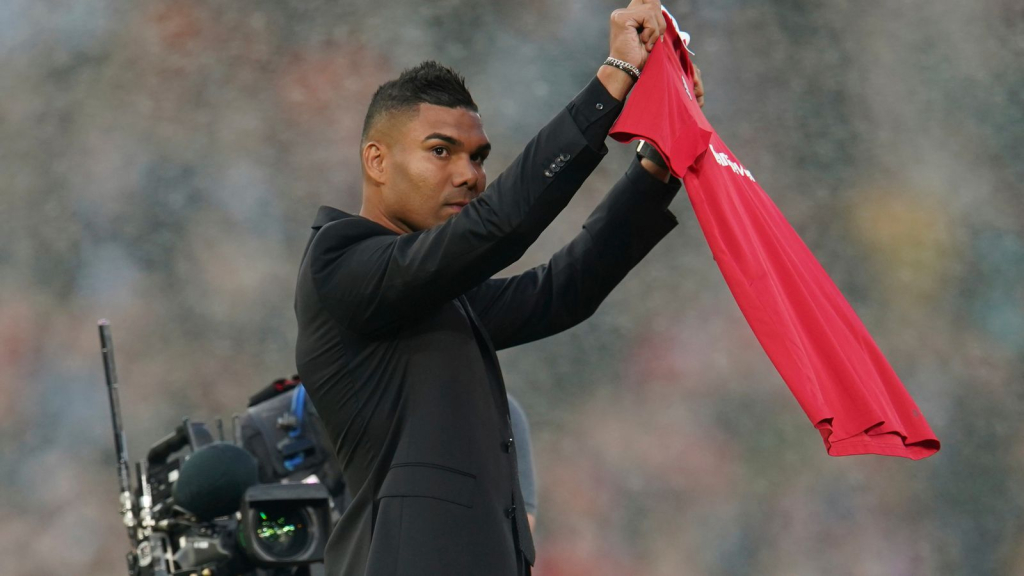 The 31-year-old Central Defensive Midfield maestro arrived at Old Trafford in a move that left football fanatics surprised. He made a quick decision to quit Real Madrid and sought a challenge at the Old Trafford. The challenge has so far proven to be a success as Manchester United finished in 3rd position. They also won a trophy for the first time in 5 years, with Casemiro playing a crucial role in the team. The Manchester United puzzle is, therefore, incomplete without Casemiro.
Casemiro's influence on Ten Hag's system
Every football fan who has watched Manchester United play his season can attest that they have massively improved. Last season, they had lots of blemishes that led to their 6th place finish. They lost some games humiliatingly and only won a handful of games convincingly. Erik Ten Hag had to start building the squad from scratch when he took over the gaffer's role. One of his key signings was Casemiro from Real Madrid. He has been impressive in the following four key areas:
Improving the squads winning mentality
When Casemiro saw how badly off Manchester United finished the season, he did something only few could do. He reportedly told his agent to text the club that he could fix the mess they were in. Erik Ten Hag had already signed as the new Manchester United manager. When the opportunity to sign for Man United came, Casemiro quickly moved to Old Trafford and made good on his promise.
Casemiro's mentality has been hailed as one of the best in the game and rightly important for his team. The midfielder has shown killer instinct in some games pulling imperious performances in midfield to hand his team crucial wins. The Red Devils are finally having the belief that they can win silverware again. Next season, Casemiro has claimed that they will be going for more trophies and greater achievements.
"We will surely go for more trophies and achievements next season" he said while speaking to Bild. To him, it is no longer a question of if but when.
Sorting out the long-standing CDM issue
Manchester United had spent a full decade trying to find a perfect man to play the central defensive midfield role. All those who were deployed in the position proved inadequate to execute the demands of this role. The likes of Morgan Schneiderlin, Bastian Schweinsteiger, Nemanja Matic, Marouane Fellaini, Paul Pogba, and Scott McTominay are examples of the failed experiments in CDM.
This exposed Manchester United to all sorts of attacks, and they lost several matches. Casemiro has been a breath of fresh air to the club, performing exemplarily well in that position. He has been a dominant figure in the team, helping to break opponents' play and linking up well with the attack. His addition is clearly proving to be the healing power of the once porous Manchester United midfield.
A Crucial man for crucial games
Casemiro has proven to be a crucial man for crucial Man United games. He salvaged a point for Manchester United at Stamford Bridge with a powerful header. The Brazilian also scored some important goals on their run to the Carabao victory and a top 3 finish. He not only contributed to the attacks but also remained a crucial point man for the Man United midfield. De Gea winning the golden boots is proof of how Casemiro has managed to steady the ship for his club. Despite receiving some controversial red cards, he always returned strong and is a key man in the club's achievements.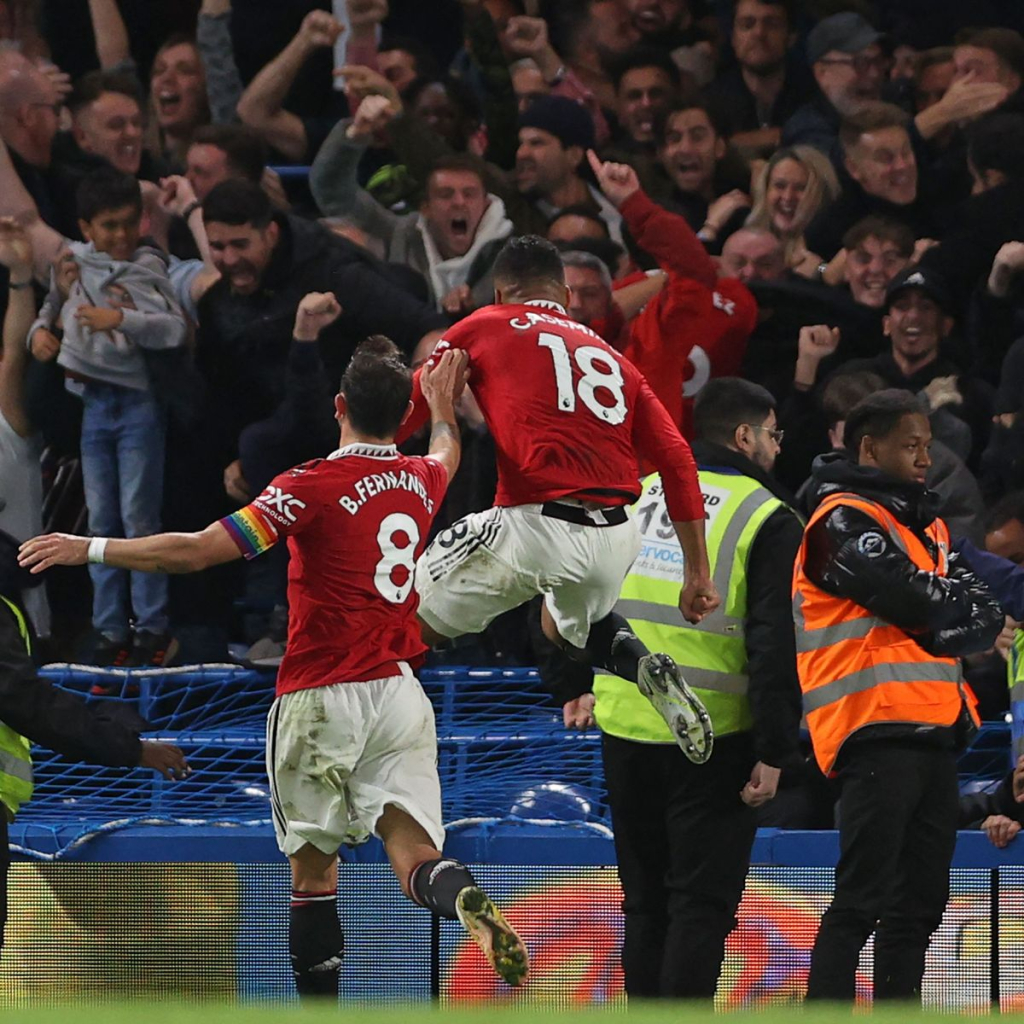 A psyched-up team
You will notice a massive difference if you see how passionately the team has been celebrating lately. Even a perfect tackle is celebrated massively by the players like it is a goal. One of the perpetrators of this act is Casemiro. He has been a key figure in psyching up the team and ensuring they do not despair even when conceding first. This has helped Manchester United record several comebacks this season despite conceding first in the games. They have always ensured that they play in high spirits despite some setbacks.
The fans' and manager's opinions
Casemiro is a favorite at Old Trafford, both to the manager and fans. He has done an incredible job at the club and is highly valued by both entities. Manchester United had a better winning record with Casemiro playing. They consequently suffered during the games when he was out on suspension. He has carved his niche as a key member of the squad.
His leadership skills have also appealed to the manager. He was impressed when the Brazilian international offered to take the first penalty in the FA Cup semi-finals against Brighton. The Brazilian has already achieved legendary status at the club with his heroic performances this season.
Verdict on the importance of Casemiro to the team
Casemiro has almost always proven to be the difference to the Manchester United squad due to his performances. The midfielder has brought life to the Manchester United squad and has given Bruno the freedom to attack. This has made Manchester United look sharper in attack this season than last season. With such performances, better days for Manchester United could be on the way. Do you see him as an important piece of turning Man United back to being the giants they once were?
Also Read: