UEFA Men's Player of the Year
Robert Lewandowski bagged two UEFA awards, a consolation following the cancellation of the Balon d'Or. Following a remarkable season at Bayern, Lewandowski was the fans' favorite to win the award. The Polish striker scored 34 goals in 31 appearances in Bundesliga for the Bavarians and made four assists. Moreover, he netted 15 goals in the Champions League. He made five assists also. Haaland followed him with ten goals in his name.
The 32-year-olds performance in the Champions League helped Bayern Munich bag a sixth Champions League Trophy. It is worth noting that this is an exemplary performance indeed. As a result of the excellent performance, Lewandowski won the UEFA award for best striker in the league. He beat the likes of Erling Haaland, Christiano Ronaldo and Mbappe to the award. To crown it all, he was awarded the UEFA Men's player of the year award.
Other UEFA awards were also made.
Champions League Goalkeeper of the Season
The fantastic German shot-stopper, Manuel Neuer, was also awarded. He was awarded the Champions League Goalkeeper of the season award. This man made several saves in the final against Paris Saint Germain in the final. Moreover, he kept six clean sheets in eleven starts for the Bavarians in the Champions League. A well deserved one.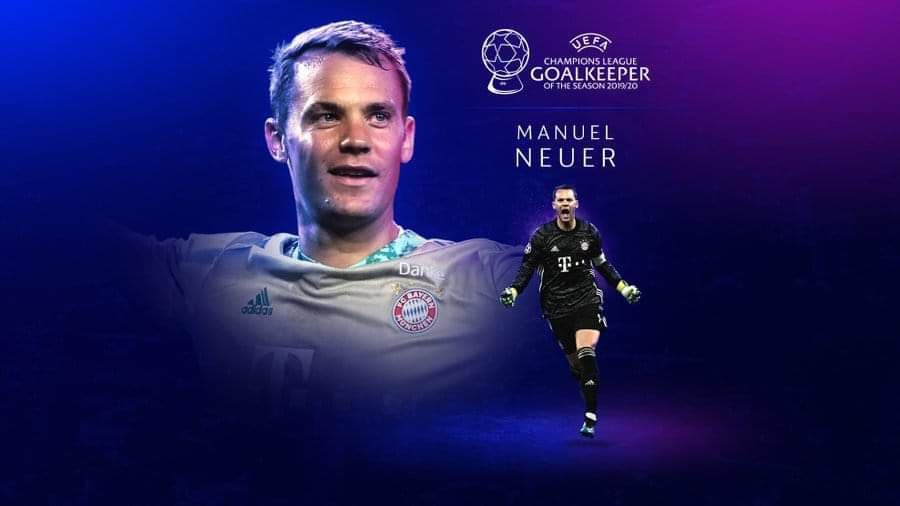 The versatile full back
Joshua Kimmich won the Champions League defender of the season award. This versatile German player has been prolific in all positions that he has started in. Joshua Kimmich scored two goals in the Champions League. Furthermore, he made four assists, creating four big chances. Kimmich had a 88% pass accuracy in the Champions League. His presence, together with Thiago Alcantra in the team, ensured Bayern Munich made the right moves with the ball. The 25-year-old has been a site to watch.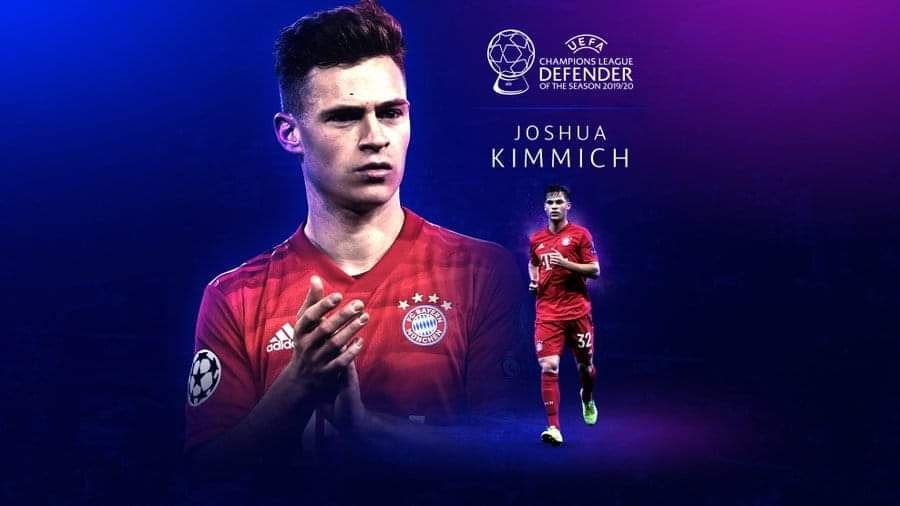 Also Read
Champions League Midfielder of the Season
At the heart of Manchester City's midfield, you will find Kevin De Bruyne. The Belgian has been pivotal in Manchester City's victories and team cohesion. Pep Guardiola has continuously praised him for his brilliance. De'Bruyne scored two goals in seven appearances in the Champions League. As expected, his stats are never complete without him making an assist: two assists and innumerable chance creations.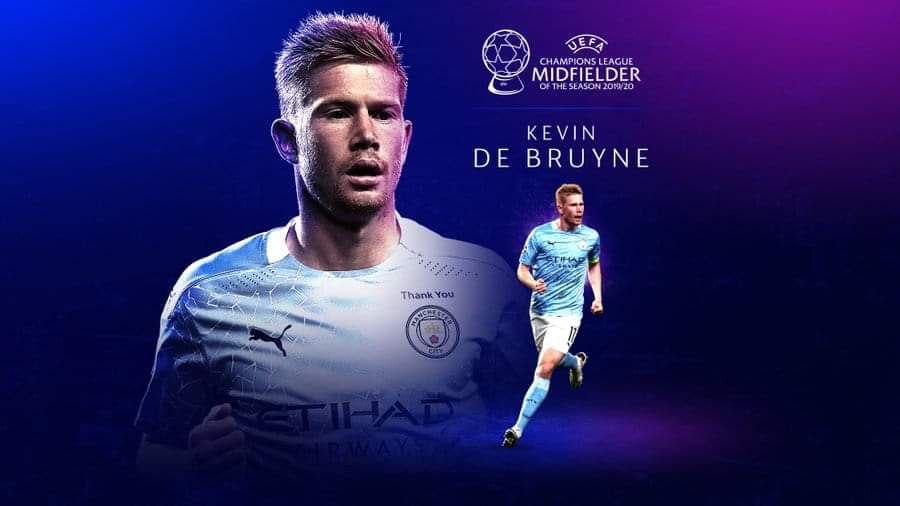 Indeed, Bayern Munich dominated the UEFA awards. The Bavarians coach, Hansi Flick won the award for UEFA Men's coach of the year. He led his team to win the Champions League. Moreso, a remarkable win against Barcelona. Bayern beat the Bavarians 8:2.