The Journey So Far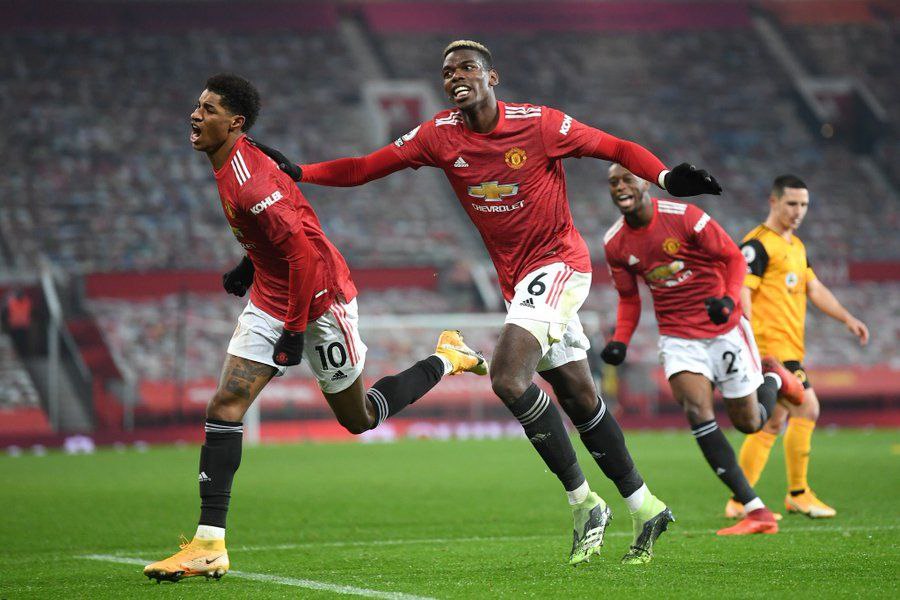 Marcus Rashford and Sadio Mane are two fine EPL footballers to do some comparison on. Both of them have played most of their games as left wingers. Rashford is 23 years old while Mane is 28 years old. Rashford has risen through the Man United youth ranks to where he is today. Mane on the other hand has had to switch clubs overtime. He started his professional career at Metz before joining Salzburg. He was spotted by Southampton scouts thereby making a move to the saints. After two seasons, Liverpool signed him up in 2016. Since then, the left winger has been delivering fine performances for the club. The two players have been a subject of debates in recent times. Football fans have been trying to find who is the better player. Here is how they compare.
Statistics Comparison
Sadio Mane is the better of the two when it comes to premier league goals. He has scored more goals having played more games too. His career has flourished more as a Liverpool player. He has 89 EPL goals in 205 appearances for the club. Rashford has scored 46 EPL goals in 117 appearances since Sadio Mane joined Liverpool. Mane has 17 champions league goals in 40 appearances for the club. Rashford on the other hand has scored 11 champions league goals in 24 appearances for the club. Mane has a slightly better minutes per goal ratio than Rashford. This can be attributed to Mane having had more experience in the two competitions than Marcus Rashford.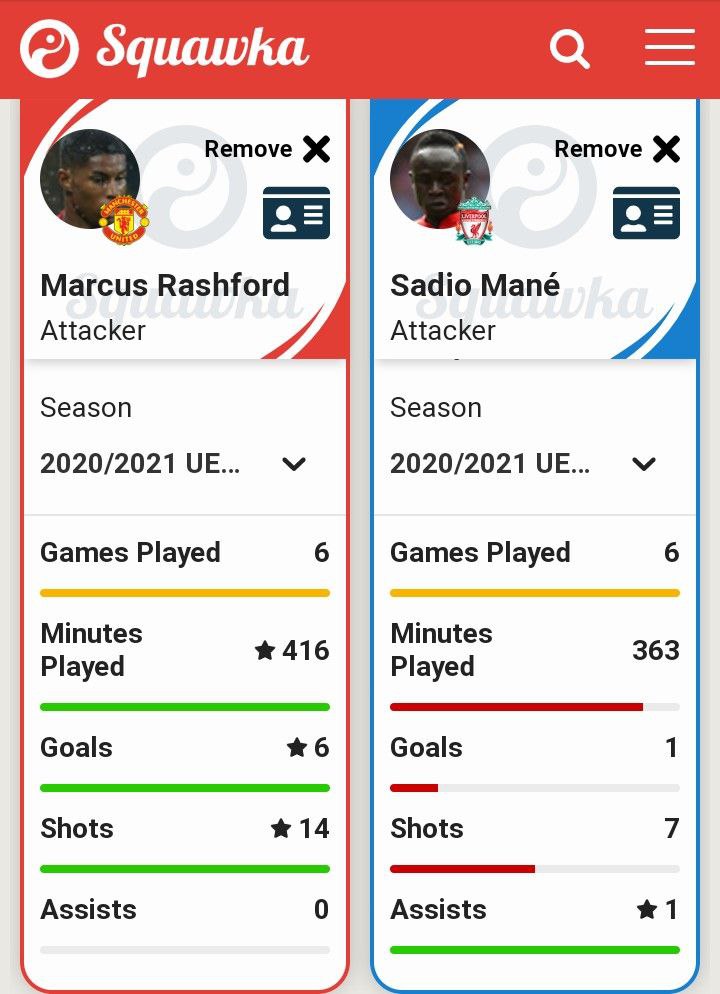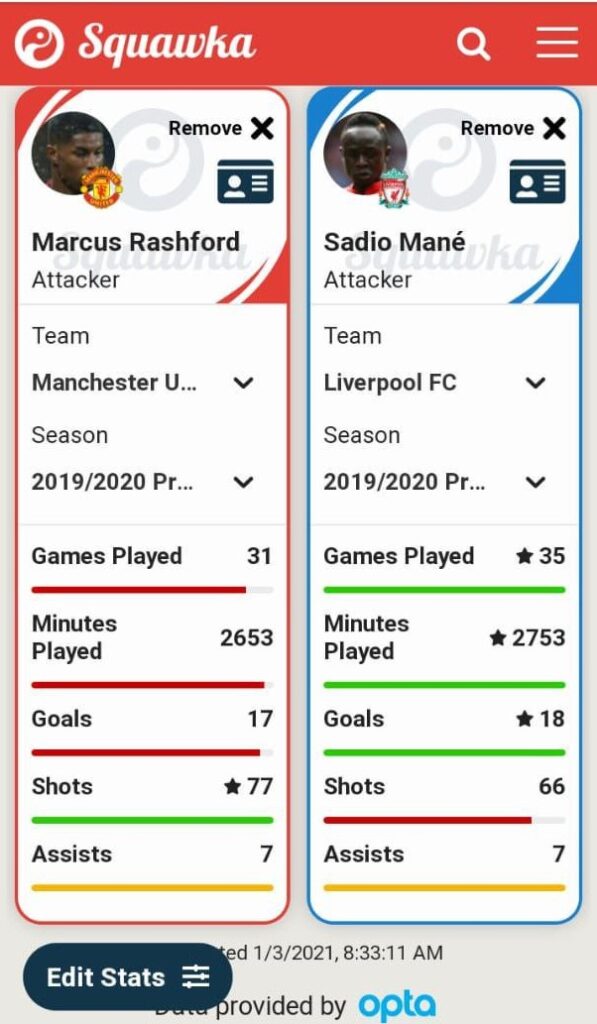 Recent Performances
Marcus Rashford has been a better player in recent times. Since the start of the 2019/20 season, he has proven to be a little bit better than Mane. He has a better consistency than Mane. Rashford seldom goes 4 games without a goal. Mane on the other hand has recently gone 8 games without recording a goal. Rashford finished the 2020 charts as the best left winger. This season, Rashford has already recorded 7 EPL goals and 4 assists in 16 games. Mane has recorded 6 goals and 2 assists in 15 games. In the champions league, Rashford has 6 goals in 6 appearances while Mane has 1 goal and 2 assists in 6 appearances. This means that Rashford is coming good and will eventually push Mane behind him in the left winger charts.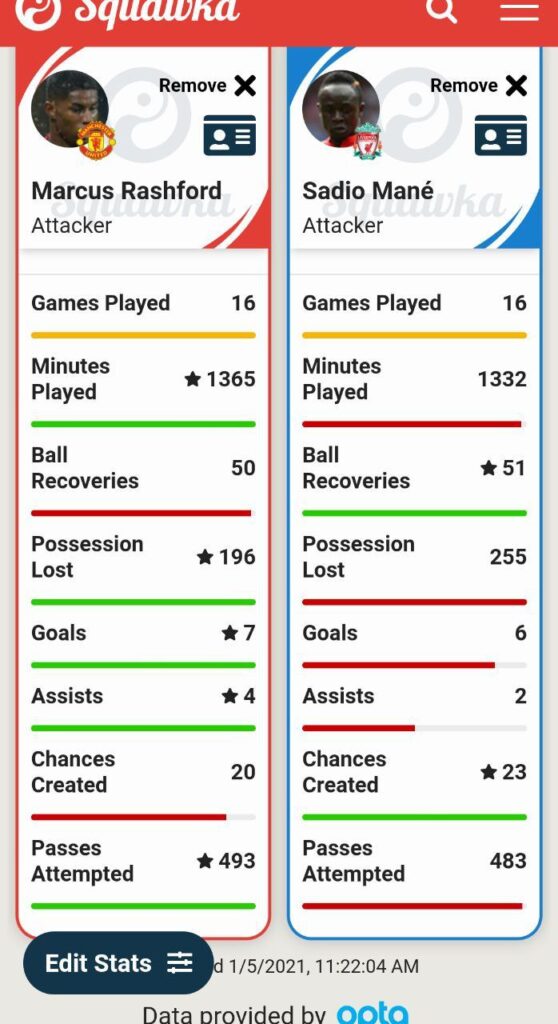 Also Read
Outside Football
Both players are decent outside the football pitch. Marcus Rashford has been running a campaign to feed vulnerable children in the United Kingdom. Sadio Mane has been building social amenities to improve the lives of fellow countrymen.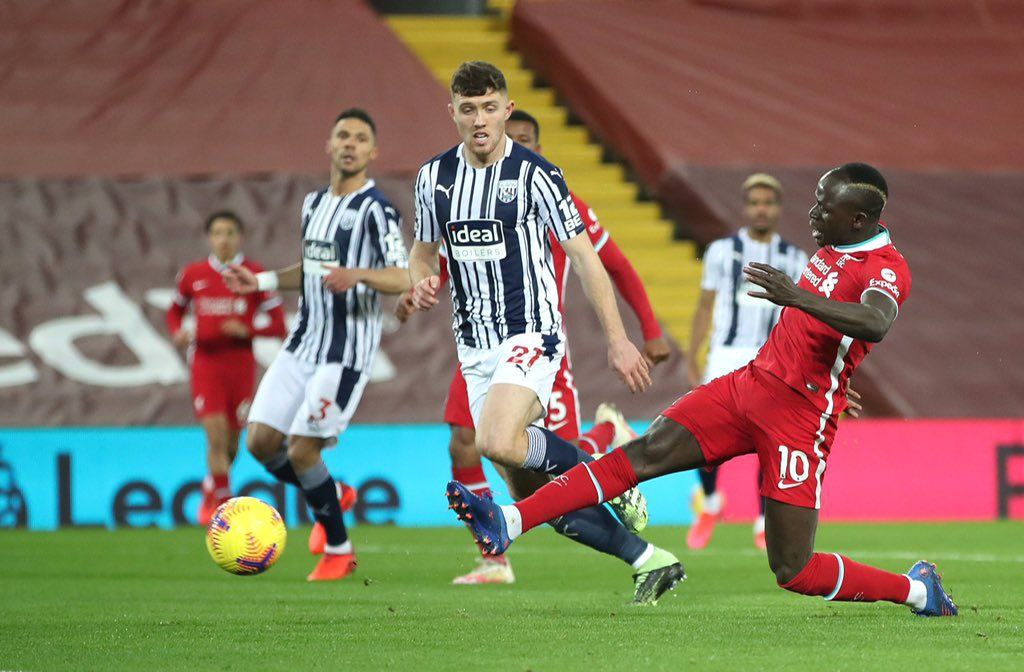 The Senegalese winger and English striker both have a good record on and off the pitch. Both are instrunmental to their teams. You now know what the numbers say about the comparison of Sadio Mane and Rashford.