England fans at Old Trafford were treated to a thriller when the Three Lions ran riot against North Macedonia. A seven-goal thriller was impressively served to the excited fans in front of a packed Old Trafford, with England scoring all the seven goals. This was the first time in a while that the legendary stadium was hosting an England international match. The game lived up to the hype, with eventful action from the first minute to the last. The fans must have had the experience to remember for long.
The outstanding performers
Bukayo Saka was the main man during this game putting in a spectacular display that underscored his sparkling progression in the last two years. In a stadium that houses one of Arsenal's major nemeses, Bukayo was on fire, slotting three superb goals past a hapless Macedonian goalkeeper. The Arsenal youngster proved his quality again and roared the stadium to life with his well-taken moves and plans. He gave a performance to be remembered at the Old Trafford, one worthy of a standing ovation.
Kalvin Phillips also had his worldly moment as he scored his first goal for the national team.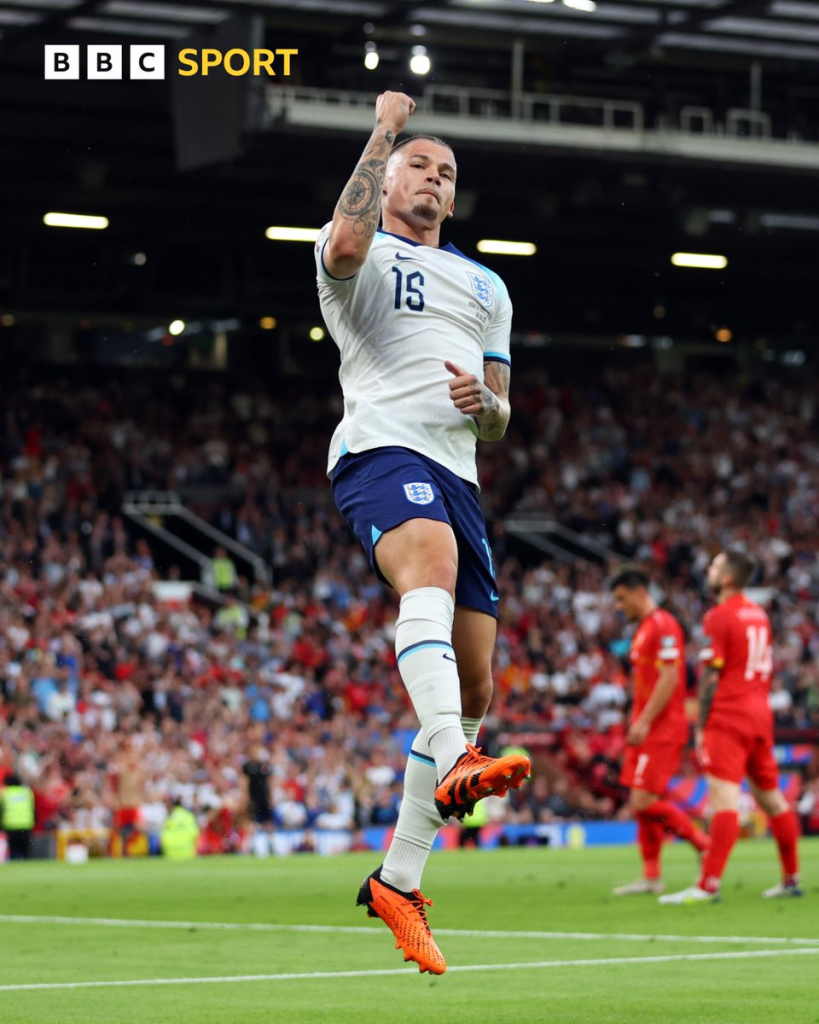 The midfielder has had a tough time since his move to Manchester City from Leeds United. Having several injuries and limited playing time at City, his only solace has been the national team, where Southgate fully backs him. This goal came as a thank-you note for the trust his national team gaffer has had in him.
France forces narrow win over 10-man Greece
On the same night, France had to force a one-nil win over Greece in a match where they had an underwhelming performance. Kylian Mbappe scored a 55th penalty to grant a misfiring France the crucial victory. By scoring the goal, Kylian Mbappe broke Fontaine's record of being the Frenchman with the most goals in a single season. That goal takes his tally to 55 in all competitions this season. France also maintained a perfect Euros record with this win.
Also read: