The encounter between Tottenham and Liverpool is one that looked to carry the day after the earlier London derby brawl at Stamford Bridge. With Liverpool having been out of sorts for a great part of this season, a win seemed highly unlikely for the Reds. Their previous fixture against Leeds last weekend ended in defeat, in a match where Leeds looked the better. However, they managed to turn that around in midweek with a 2-nil victory against Napoli. That win could have momentarily restored confidence in Klopp's men, but given their unpredictability in the league this season, defeat could not have been ruled out easily.
On the other hand, Tottenham were coming at the back of successive victories, with last-minute goals in both matches, indicating good luck was on Conte's men. Spurs have been strongly condemned this season for their rudimentary football, lacking the guile but still getting the reward. The implication, however, is that even without playing their best football, they can still manage to grind out results out of matches, and that would have been their strongest suit against Liverpool.
Salah scores twice to hand Liverpool first away win
The game ended in a 2-1 win for the Reds, with Spurs putting in a fight up until the very end. Two first-half goals from Mohammed Salah saw Liverpool carry the day in a win that seemed shaky but still bore the anticipated feeling for the Kop. The first goal was a quick low shot towards the bottom corner, following a Nunez cutback, which left Lloris static. Salah then capitalized on an Eric Dier mistake to make it two for Liverpool. Following a long ball from Allison, Dier made a pig's ear of a header that then allowed Salah a 1v1 with the keeper, with a finish deftly dinked beyond Lloris.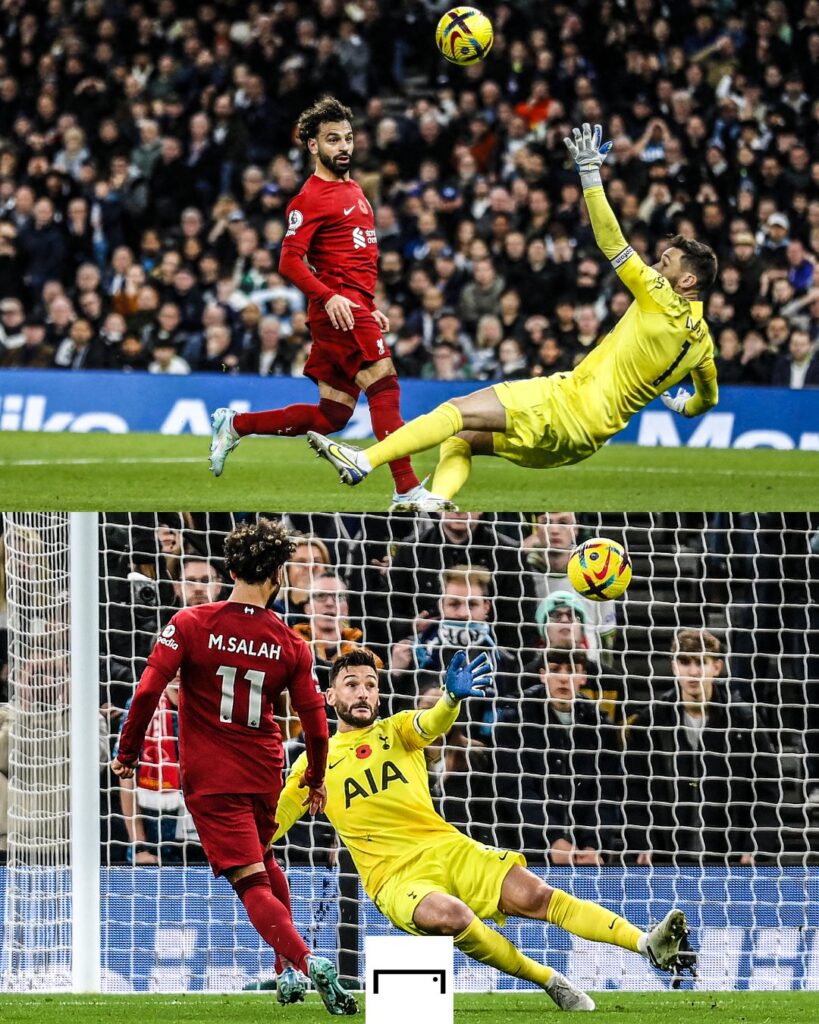 In the second half, Tottenham showed great resolve to fight back and had Liverpool on the back foot for huge parts of that period. Salah had the opportunity to score a hat-trick and put the game beyond Spurs, which he failed to capitalize. The substitution of Kulusevski in the second half threw a lifeline for Tottenham, with Kane's goal stemming from his assist. Klopp's men were, however, relentless to hold on until the final whistle and steal a win from Tottenham in their own stadium.
What next after this outcome?
This win now makes it the first away win for Liverpool, an outcome they will hope is indicative of a strong comeback. They are now 7 points off Tottenham, who sit fourth in the table. A win against Southampton next weekend would enliven their spirits and give life to their top 4 hopes going into the World Cup.
Tottenham and Chelsea remain the only big six teams who haven't yet managed to take points away from big six opposition. This defeat, however, would not inflict significant damage to Conte's men, with their grasp on the top 4 still firm and solid. They face Leeds next at home, who have been stellar against top-six opposition. They will have to work their tails off if they are to go into the World Cup with a smiley face.
Also Read: