Manchester City is leading a charge for a treble after qualifying for the FA Cup finals over the weekend. A hat trick from Riyad Mahrez was enough to spur the Pep Guardiola-coached side to victory over Championship side Sheffield United. Pep Guardiola would aim to win the FA Cup after missing out on the other domestic cup, the Carabao, to bitter rivals Manchester United.
The Cityzens had a smooth run in the Champions League and eliminated German giants Bayern Munich from last week's competition. They are now set to meet Real Madrid in the semi-final set for May. Despite never winning the competition, they have been rated as the cup's favorites.
In the league, Manchester City is only five (5) points behind Arsenal with two games in hand. The Gunners were 11 points on top before slipping in their last three games and losing six crucial points. This slip has rekindled the fight for the title, with Manchester City also looking like a possible winner.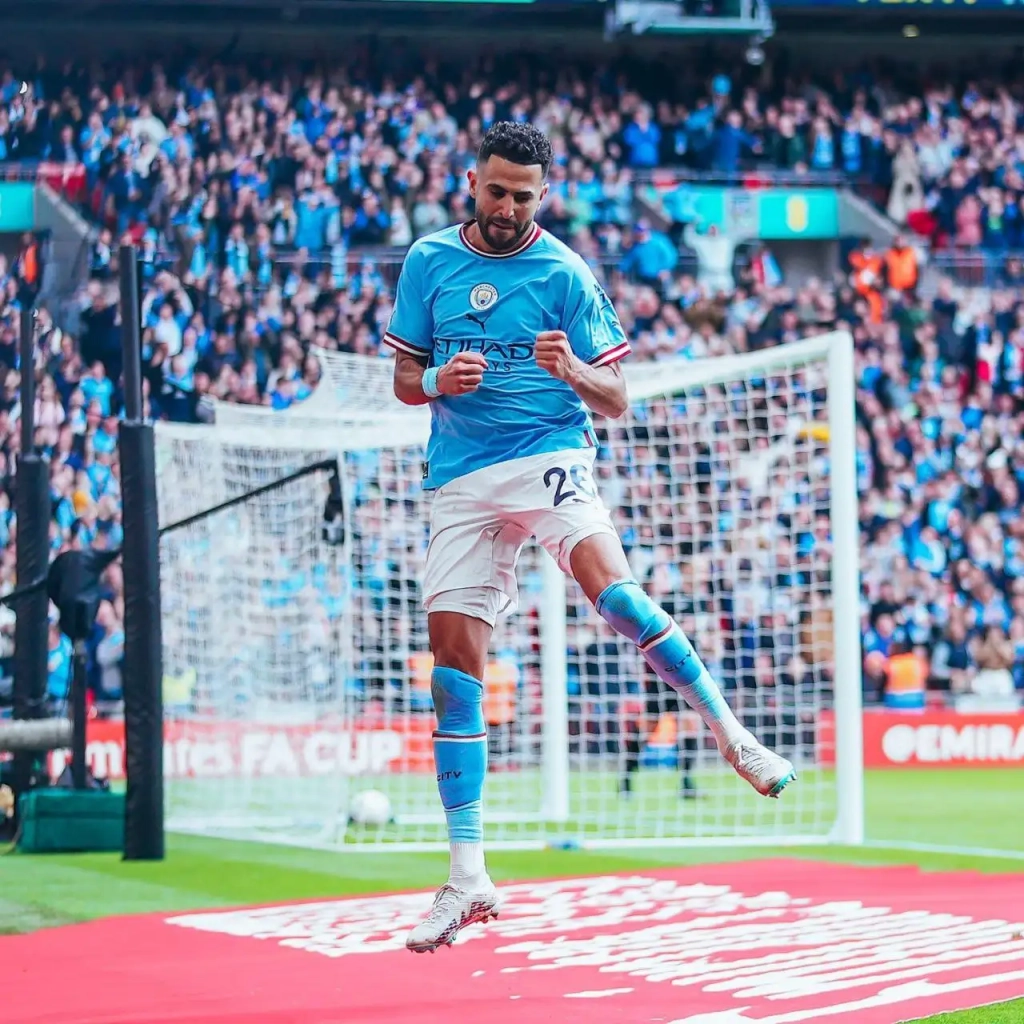 A footprint in Premier League's hall of fame: Manchester City treble
Two of Sir Alex Ferguson's records are on the verge of being broken by Pep Guardiola's side if they can win the elusive treble. They would have replicated his famous three-peat, where he is the only EPL manager to win the premier league title thrice in a row. Furthermore, winning the treble would also mean Sir Alex Ferguson ceases to be the only EPL manager to manage that feat.
Also Read
The odds of winning the treble are in Manchester City's favour due to their superb form and squad depth that can sustain them in all competitions. However, they have to floor three football heritage giants to achieve this feat. Firstly, they will have to battle it out with a wounded Arsenal in the league on Wednesday to prove they have the nerves to win the league. Secondly, they have to eliminate the Champions League defending Real Madrid from the competition's semi-final. Finally, they have to beat rivals Manchester United in the FA Cup finals to lift the coveted domestic cup. If they manage these three wins, Manchester City could be on the verge of becoming the second EPL side to win a treble.