It is pretty unsettling for a Manchester United fan that Cristiano Ronaldo did not travel with the rest of the team for the pre-season tour amidst the numerous Manchester United transfer news linking him to a possible transfer away from Old Trafford. The potential transfer of Cristiano Ronaldo, among many other possible transfers to and from Manchester, keeps die-hard fans unsettled.
1. Cristiano Ronaldo
Manchester United's top goal scorer in the Premier League 21/22 has been linked with a move away from Old Trafford. Clubs such as Chelsea and PSG have been linked with him. Chelsea's transfers team made contact with Jorge Mendes, Ronaldo's agent, following the news that he was not part of the squad for the pre-season tour. They were trying to establish the situation at Old Trafford for the Portuguese striker and assess the possibility of a transfer. However, the two have not discussed a personal agreement, nor has Chelsea made an official offer for the Portuguese striker. Moreover, Chelsea is yet to place an official bid to sign the player. 
Picture Mbappe, Neymar, Messi, and Cristiano Ronaldo on the same team
Messi, Neymar, and Mbappe are currently rated among the best footballers and happen to play for the same club. How would they lineup with Cristiano Ronaldo in the team? On paper, this team is quite formidable. However, the practicality of the situation, proper player management, and tactical implementation by the coaching team can be disastrous for one of the players. Some or one of the player(s) could end up clouded by the other(s). Notably: Benzema has been having a great season with Real Madrid following the departure of Cristiano Ronaldo, and Griezmann had a tough time featuring Barcelona with Messi present.
In addition, in the 21/22 Ligue 1 season, the three did not have a stellar performance per se. Mbappe was occasionally the main man on most occasions whenever the three were fielded. Mbappe played as the striking target in most matches and delivered exceptionally. Messi and Neymar had to take a deeper chance creating roles, but they occasionally failed to take up defensive roles. Well, probably Pochettinho's tactics were a miss, or the three are just lazy.
As expected, PSG has turned down the opportunity to sign Cristiano Ronaldo. Considering the latter reason, it is pretty clear why. Furthermore, onboarding him with his high wages would significantly affect the team balance in other pitch areas, considering financial fair play guidelines.
Manchester United News
2. Frenkie De Jong
Looking at United's chase for De Jong brings to mind the thought of chasing after the wind. Remember the Sancho deal? At first, Sancho proved quite elusive for the Red Devils, but after numerous rejected deals and fan videos calling for his signing, he finally arrived at Old Trafford. Ten Haag appears to be gathering some of his previous exceptional players. Manchester United is also pursuing Lisandro Martinez, who happens to have been signed and coached by the Dutch, fifty-two-year-old (52 yrs) Dutch coach.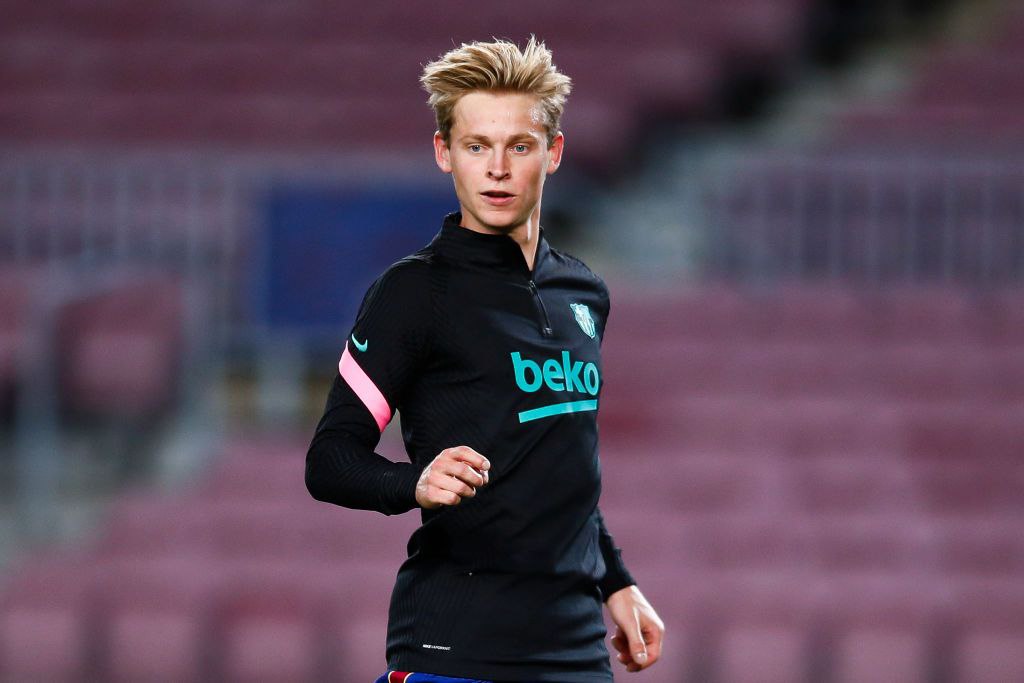 Barcelona's financial status. Are they broke or not?
Frenkie De Jong has communicated through his agents, Ali Dursun and Hasan Cetinkaya, that he has no intention of leaving the Nou Camp. Moreover, they have stated that they are not accepting salary reductions or related negotiations. At one point, Barcelona had come to an agreement to sell the twenty-five-year-old to Manchester United, with some add-ons slated into the deal. The precise agreed transfer amount was sixty-five million Euros (€ 65 m) and twenty million Euros (€ 20 m) in add-ons. Barcelona claimed to not be in a stable financial position. They have been seeking to offload some players to lower their wage bills. The economic situation was dire to the point that the Nou Camp was open for weddings and other events during the summer break. 
Another major hindrance to closing this deal is the seventeen million Euros (€ 17 m) that Barcelona owes De Jong. Surprisingly, they can hijack a Raphinha-to-Chelsea deal and sign the Brazillian for sixty-five million Euros (€ 65 m). The purchase of Raphinha by Barcelona begs many questions about their actual financial status and whether they will sell the Dutch midfielder to Manchester United. 
3. Lisandro Martinez
This Argentine center-back, Martinez, has been linked with a move to Old Trafford, where he will rejoin his former coach, Eric Ten Haag, at Old Trafford. The Red Devils have agreed on personal terms with the Argentine and are looking forward to sealing a deal with Ajax. Last week, the Eredivisie team rejected an initial fifty million Euros (€50 m) deal from Manchester United. However, they are currently open to selling the Argentine.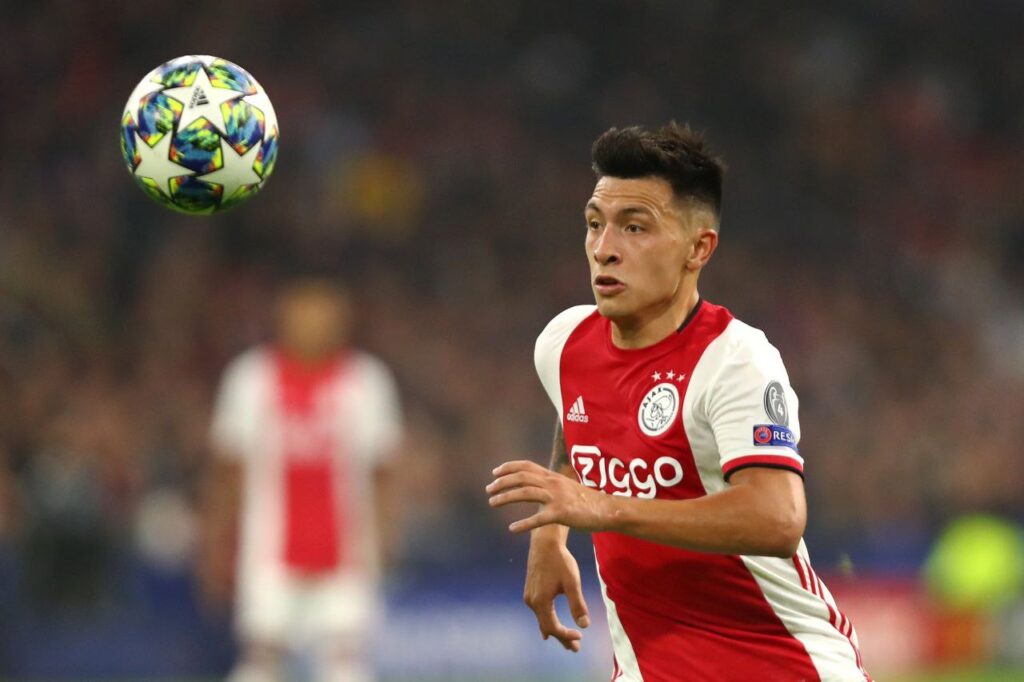 Squad depth
The successful transfer of Lisandro Martinez will add more defensive squad depth for the Manchester side. The Argentine will join an already star-studded defense if the deal pulls through. Some of these big names include Harry Maguire (Ten Haag's captaincy choice), Raphael Varane (multiple times Champions League winner), Victor Lindelof, Eric Bailly, Luke Shaw (dubbed to be present-day Roberto Carlos), Aaron Wan Bissaka (never misses a tackle), Alex Telles, among other defensive options. 
Who is Lisandro Martinez?
Who is Lisandro Martinez? You might not need to scroll through numerous Youtube videos to get to know this guy. He is a quite notable left-footed center-back. Lisandro Martinez plays for Eredivisie's side, Ajax, and has made 74 appearances for the Eredivisie side, scoring six (6) goals and providing five (5) assists. It is worth noting that Ten Haag occasionally fields a back-four side. Occasionally, he opts for a 4-3-3 high press formation, and other times he goes with a 4-3-2-1 formation. As a result, Lisandro Martinez might bench one of the center-backs or remain as a bench option or a Europa player considering the number of matches in the first half of the Premier League.
Interesting Reads
4. Pogba
The phrase, Pogback, was a trend in August 2016. At that time, Manchester United fans worldwide celebrated his return to Old Trafford for a record fee, one hundred and five million Euros (€ 105 m). Despite all this, Pogba has again parted ways with the Red Devils to rejoin the Italian side, Juventus. Before this move, sources close to Pogba claimed that he was disgruntled at Manchester United. During this period, Labile was linked with some clubs, including Real Madrid and Barcelona. When Zinedine Zidane was coaching Real Madrid, he had taken a keen interest in him.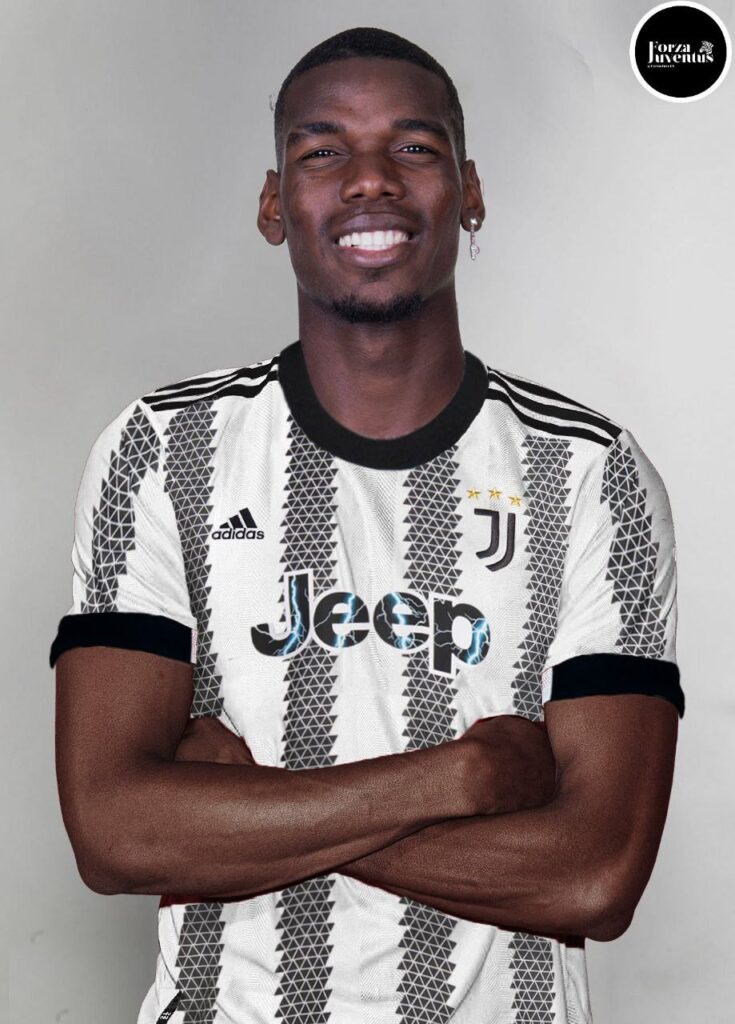 The France national joins Juventus on a free transfer for the second time (United seems to be doing the heavy lifting here). Paul Pogba is a Manchester United academy graduate but seems to have never settled comfortably for the Premier League side. He has not been consistent throughout his stay at United. It is worth noting that at the start of the 21/22 Premier League season, Labile Pogba had several stellar performances. However, this did not reflect over the rest of the season. Alex Ferguson, at one point, made a statement regarding the player's discipline and cited it as a reason for concern. Moreover, he did not fail to acknowledge the exceptional skills Pogba possessed.
Despite all this, Pogba has contributed immensely to the last trophy the Manchester United team won. Most notable is his role in their Europa final versus Ajax back in the 16/17 season. 
An active Manchester United transfer period
Ten Haag is active during this period. Cristiano Ronaldo might leave Manchester United; De Jong might agree to his transfer from Barcelona to Manchester United. There are numerous possibilities for Manchester United during this transfer period. The Red Devils might miss out on some transfers, lose some players, or complete unexpected player signings.